PTI seats to increase in Senate election, says Sheikh Rashid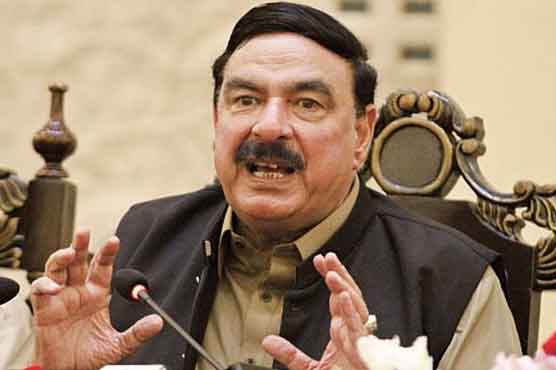 PTI seats to increase in Senate election, says Sheikh Rashid
LAHORE (Dunya News) - Interior Minister Sheikh Rashid Ahmed has predicted that one seat of Pakistan Tehreek-e-Insaf (PTI) will be increased in the Senate election.
Addressing a press conference in Lahore, Sheikh Rashid Ahmed said that no one is backing away from Imran Khan. One or two seats of PTI will be increased in the Senate election.
He said those who are thinking that Imran Khan is going to the Supreme Court because he is afraid of losing votes but PTI's seats in Punjab would increase instead of decreasing.
Interior Minister said that Fazlur Rehman has wasted a lot of time of this nation in the name of Israel and Kashmir as no one has courage to go against these things in Pakistan.
Regarding FIA, minister said that a lot of work needs to be done in the FIA and it is going to be made fully functional, NADRA and FIA will take time to improve, he added.
He said Shehbaz Sharif s case is serious, the evidence will decide the case.
He said that there are more children in a madrassa than protest outside the Election Commission. We have no problem from protest but in the same way as the PDM protested outside the Election Commission.
Bilawal Bhutto has come of age, he has rightly said about no confidence motion. When Bilawal start telling truth, the media in Lahore puts up barriers, he alleged.
Replying to a question regarding Broadsheet, Sheikh Rashid said that Justice (Retd) Azmat Saeed is a very respectable name. Whoever found guilty in this matter should be held accountable.
Earlier, during his visit to Dunya Lahore head office, he said that those who deposited billions of rupees in NAB and then withdrew through the Supreme Court (SC) will be exposed through broadsheet.
Sheikh Rashid said that Broadsheet is going to be Panama II, a lot will come out within a month.