Published On 21 January,2021 08:26 pm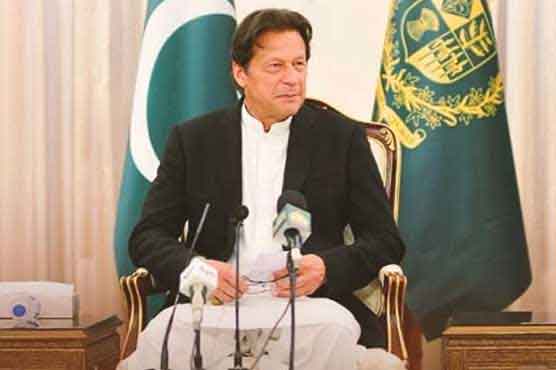 Previous rulers saved their properties by making a deal with former president Gen (r) Musharraf
ISLAMABAD (Dunya News) – Prime Minister Imran Khan on Thursday said that comprehensive investigation is being carried out in the light of the Broadsheet scandal.
A meeting of government leaders was held under the chairmanship of Prime Minister Imran Khan. The meeting was briefed on the recent rise in power tariff.
It was informed in the briefing that the people were suffering the consequences of generating 42 percent expensive electricity by the during the previous government's tenure.
The committee of ministers also gave a detailed briefing on the broadsheet issue during the meeting.
Speaking on the occasion, PM Imran Khan said that the Broadsheet scandal has exposed former rulers, adding that the previous NRO caused a loss of $20 million. The previous rulers saved their property by making a deal with former president Gen (r) Pervez Musharraf.
Imran Khan said that these people [opposition] were still asking for NRO only to save their wealth, adding that the government is conducting a comprehensive investigation in the light of the Broadsheet scandal.
"Our government and institutions will not come under their pressure," he said and added the looted wealth of the nation will be brought back.
Senior PTI leader Farrukh Habib gave a detailed briefing on the foreign funding case in the meeting.
Regarding foreign funding case, the prime minister said that he had already offered an open hearing in the foreign funding case, adding that the PTI has presented its case at every forum.
He said that the foreign funding case will expose the opposition in front of the nation.