PM should fulfill his desire to air live proceedings of foreign funding case: Saad Rafique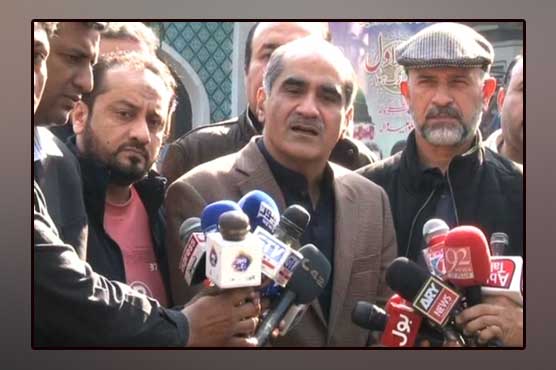 PM should fulfill his desire to air live proceedings of foreign funding case: Saad Rafique
LAHORE (Dunya News) - Pakistan Muslim League-Nawaz (PML-N) leader Khawaja Saad Rafique has accused the Prime Minister of using delaying tactics in the foreign funding case and said that the Prime Minister now want to air live proceedings of foreign funding case.
Talking in Lahore, Khawaja Saad Rafique said that the accountability process has been exposed. Accountability is for the opposition only. Imran Khan had been hiding behind the stay order for six years.
He said that the whole nation is watching what the Election Commission does. The desire for live coverage of foreign funding cases should also be fulfilled.
The PML-N leader alleged that the PTI sit-in was part of a plan to overthrow the Nawaz Sharif government.