PML-N, PPP election campaign expenses to be disclosed soon: Murad Saeed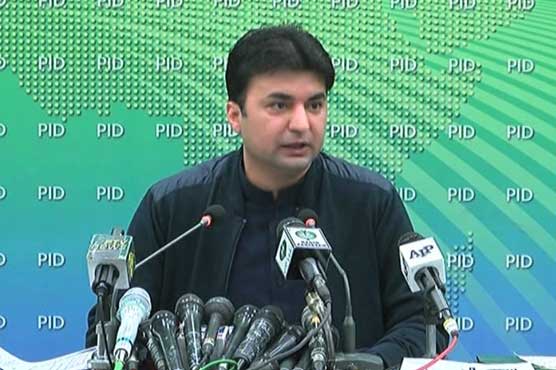 PML-N, PPP election campaign expenses to be disclosed soon: Murad Saeed
ISLAMABAD (Dunya News) - Federal Minister for Communications Murad Saeed has claimed that the election campaign expenses of PML-N and PPP will be disclosed very soon.
Murad Saeed said that political circus was being set up in the streets every day to get NRO. PML-N and PPP have not submitted records to the Election Commission.
Addressing a press conference in Islamabad, Communications Minister Murad Saeed said that the rallies of PDM in Peshawar, Malakand and Lahore were proof that the people had rejected them in the political arena.
He said that after PML-N was not given NRO in the assembly, they took to the streets. When the people rejected it, they staged a circus in front of the Election Commission.
The federal minister said they feared that their companies would be exposed in the United States and other countries if the record was submitted.
Murad Saeed said that Arnab Ghoswami s talk unveiled Pulwama drama. EU Disinfo Lab and the parliamentarians of England are exposing India on how India is spreading terrorism in Pakistan but the opposition is busy in staging its circus instead of discussing the real issues.
The communications minister further said that Maryam Nawaz alleged that two people from Israel and India funded PTI, turned out to be Pakistanis. He said PTI has provided data of 40,000 Pakistanis to the Election Commission, can PML-N and PPP provide data of 1000 people only.