Published On 03 January,2021 08:48 pm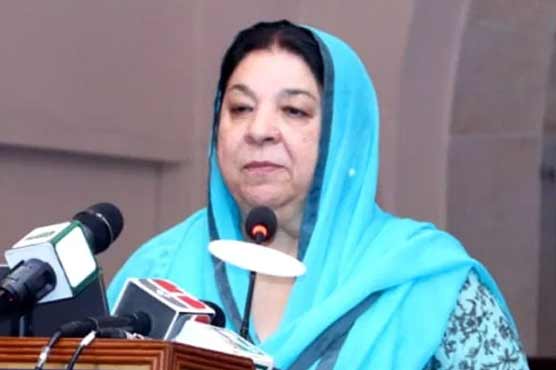 The provincial minister said that the world s economy has been devastated by the Coronavirus
LAHORE (Dunya News) – Punjab Minister for Health Dr Yasmin Rashid on Sunday said that even the government was not feeling good over closure of educational institutions but they were closed in compulsion and the minister for education also want to reopen schools as soon as possible.
Speaking exclusively in Dunya News program "Ikhtalafi Note", she said that the coronavirus cases increased after rallies and appealed the opposition that this is not the time for meetings. "We don t want business to be disrupted in any way," she said.
The provincial minister said that the world s economy has been devastated by the Coronavirus, adding that 847 cases have been reported in Punjab and most of them reported in Lahore.
Dr Yasmin said that they are in the third phase of the vaccine trial with the Chinese company and talks have also been arranged with Dubai s Sinopharma. Vaccines will be available to about 20 percent of the population this year.
"A patient who needs oxygen should go to the hospital instead of staying in home," she said and added the Expo Center has oxygen facilities on 300 beds while hospitals do not currently have oxygen problems.
To a question regarding the PML-N supremo, she said that Nawaz Sharif was looking fine and he should return to the country, adding that his leadership would only work when he returned to the country and face the courts.