Khawaja Asif fails to satisfy NAB: Shahzad Akbar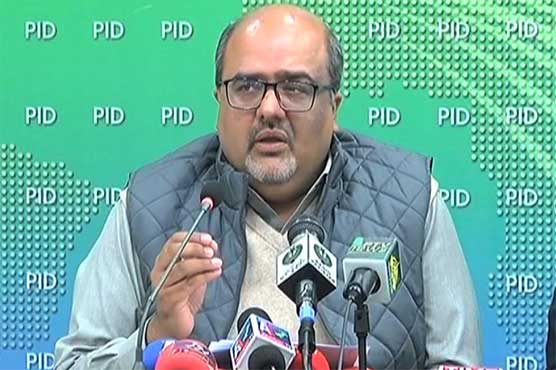 PTI government did not make laws of the anti-graft watchdog: Shahzad Akbar
ISLAMABAD (Dunya News) - Advisor to Prime Minister on Accountability and Interior Shahzad Akbar has said that Pakistan Muslim League-Nawaz (PML-N) leader Khawaja Asif has failed to satisfy National Accountability Bureau (NAB).
Talking to media persons along with Special Assistant to Prime Minister on Youth Affairs Usman Dar, Barrister Shahzad Akbar has said that Khawaja Asif had assets worth Rs5.1 million in 1993 and the PML-N leader has no proof of Rs2.2 million monthly income he received from UAE.
Shahzad Akbar said that PML-N leader claims that he was given salary in cash whenever he is asked about transfers from his salary account. Khawaja Asif does not even has a pay slip of his income, he added.
PM's advisor claimed that Khawaja Asif started this job when he was handed over portfolio of Defense Minister and asked the PML-N leader why he is not working now in UAE as he is no longer a federal minister and Pakistan Democratic Movement (PDM) is also losing momentum.
Shahzad Akbar further claimed that serial number of cheques presented by Khawaja Asif in plot sale deed were issued a month later and the plot beside house of the PML-N leader, which was also sold, is still under his possession.
Regarding NAB laws, Shahzad Akbar said that PTI government did not make laws of the anti-graft watchdog.