Assets beyond income case: NAB arrests PML-N's Khawaja Asif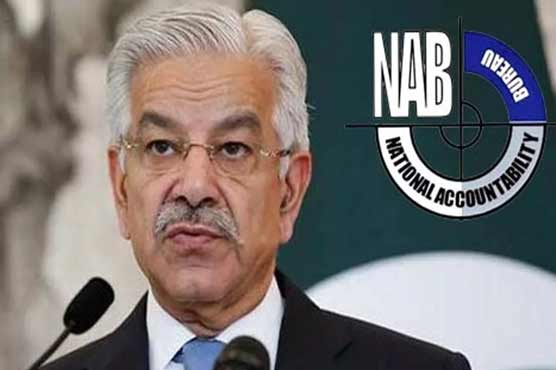 NAB arrests PML-N leader Khawaja Asif
ISLAMABAD (Dunya News) – National Accountability Bureau (NAB) on Tuesday detained former federal minister and Pakistan Muslim League-Nawaz (PML-N) leader Khawaja Asif in case pertaining to assets beyond income.
The anti-graft watchdog conformed the arrest of the PML-N leader in assets beyond income case.
Read Also: PPP makes resignations conditional to Nawaz's return
He was arrested when he was on his way back after attending consultative meeting of the party held to discuss whether the PML-N would take part in senate elections.
Know More: PDM's claims of resignations, siege are dead: Shibli Faraz
According to the anti-graft agency, Khawaja Asif failed to give a satisfactory response on his possession of assets amounting to Rs260 million.
The former federal minister will be presented before the court tomorrow for remand.
According to the NAB spokesperson, Asif held an iqama from 2004 to 2008, adding that he earned a total of Rs136 million for his services as a consultant legal adviser.
On the other hand Barrister Mirza Shahzad Akbar Adviser to the Prime Minister on Accountability and Interior while talking about the arrest of Pakistan Muslim League-Nawaz (PML-N) leader by NAB, said that a case of assets beyond means had been registered against Khawaja Asif. He said khawaja Asif failed to give proof of his income abroad in the case.
Shahzad Akbar said this while talking to Dunya News program "Dunya Kamran Khan Kay Sath". He said that Khawaja Asif used to take salary from a Dubai-based company which he could not prove. If the income is legitimate, then there must be proof.
Reacting to the PML-N vice president s statement, he said that Maryam Nawaz herself was convicted. Her statement that Khawaja Asif was abducted is ridiculous and does not matter.