Media should continue playing role in telling story of China-Pakistan cooperation: Wenbin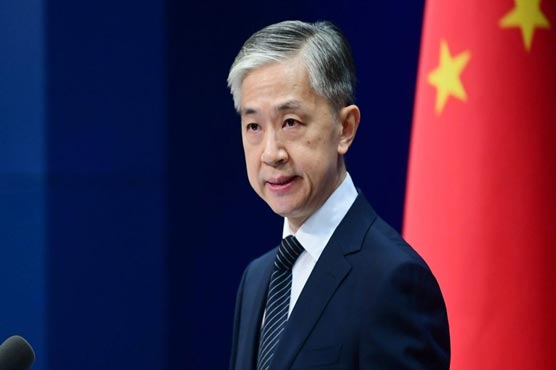 Media should continue playing role in telling story of China-Pakistan cooperation: Wenbin
BEIJING (Dunya News) - China says that media of Pakistan and China should continue to play their bonding role to tell the story of cooperation and consolidate iron-clad friendship between the two countries.
During a regular press briefing in Beijing on Tuesday, Chinese Foreign Ministry Spokesperson Wang Wenbin hoped that friends from the press in both countries will continue to play their bonding role in this connection.
He said the Sixth China-Pakistan Economic Corridor Media Forum, hosted by the Chinese embassy in Pakistan and organized by China Economic Net and Pakistan-China Institute, was convened online and offline on December 28.
The Spokesperson said the virtual event was attended by around 100 participants including diplomatic envoys from both sides and Chinese and Pakistani representatives from the media, think tanks and universities.
He said under the theme of "Post-epidemic China-Pakistan Media Cooperation", the participants had in-depth discussions on promoting friendship and cooperation between China and Pakistan, and telling the true, mutually beneficial nature of China Pakistan Economic Corridor cooperation to people of the two countries.