Pakistan Navy ever ready to give befitting response to any aggression: Naval chief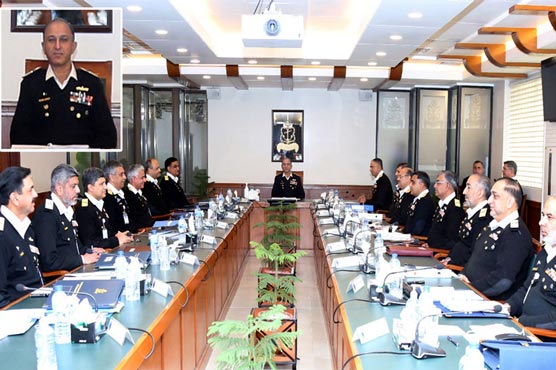 Pakistan Navy ever ready to give befitting response to any aggression
ISLAMABAD (Dunya News) - Pakistan Navy has reaffirmed that it is ever ready to give a befitting response to any aggression against Pakistan.
The commitment was reiterated at Pakistan Navy s Command and Staff Conference, chaired by Naval Chief Admiral Amjad Khan Niazi in Islamabad today (Wednesday).
The Conference reviewed security situation in the region, operational preparedness of Pakistan Navy and training of the personnel.
The Naval Chief appreciated operational preparedness and the steps being taken to enhance Pakistan Navy s capabilities by acquiring modern technologies.