Opposition fails to realize national responsibilities amid COVID-19 pandemic: CM Buzdar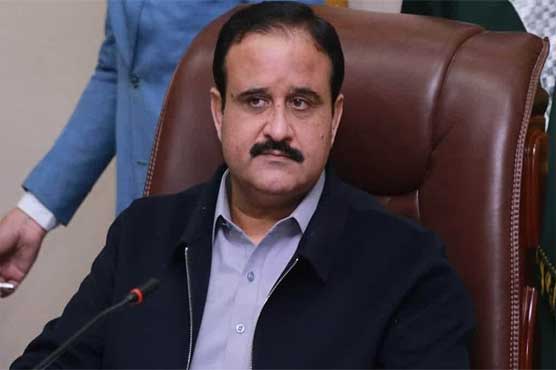 Government will not allow anyone to endanger lives of people: CM Punjab
LAHORE (Dunya News) – Chief Minister of Punjab Sardar Usman Buzdar has said that opposition parties have failed to realize national responsibilities amid coronavirus pandemic.
Usman Buzdar, in a statement on Monday, said that government is tirelessly working to curb the second wave of coronavirus but 'rejected elements' are playing politics on the issue. Under current circumstances there is no justification for holding public rallies, he stressed.
CM Punjab said that opposition has preferred political interests over national interest but this unnatural alliance is heading towards its logical end.
He reiterated that government will not allow anyone to endanger lives of people.
It is to be noted here that Pakistan Democratic Movement (PDM) is holding show of Power at Multan's Qilla Kohna Qasim Bagh today.
A large number of workers have already arrived at Gilani House in Multan, who will leave for the venue of the public meeting at Qasim Bagh in the form of a rally.
The leadership of Pakistan Democratic Movement including Maulana Fazlur Rehman, Maryam Nawaz, Yousuf Raza Gilani, Aseefa Bhutto Zardari and others are scheduled to address the public meeting.
Pakistan People's Party (PPP) chairman Bilawal Bhutto Zardari will address the PDM public meeting in Multan via video link as he is in isolation after being tested for coronavirus.
On the other hand, Pakistan has passed grim milestone of 8,000 coronavirus deaths while number of positive cases has surged to 398,024.
According to the latest figures by the National Command and Operation Center (NCOC), 2,839 persons tested positive for COVID-19 in the past 24 hours.
Sindh remains the worst-hit province by the pandemic in terms of cases followed by Punjab, Khyber Pakhtunkhwa and Balochistan. Punjab has overtaken Sindh in most number of casualties.
Till now 173,014 coronavirus cases have been confirmed in Sindh, 119,035 in Punjab, 47,190 in Khyber Pakhtunkhwa, 17,158 in Balochistan, 30,123 in Islamabad, 6,855 in Azad Kashmir and 4,649 in Gilgit-Baltistan.
Furthermore 2,991 individuals have lost their lives to the epidemic in Punjab 2,924 in Sindh, 1,368 in KP, 166 in Balochistan, 314 in Islamabad, 165 in Azad Kashmir and 97 in GB.