At a glance: Gilgit-Baltistan Elections 2020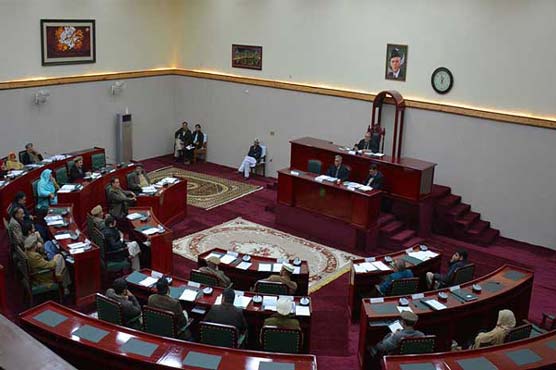 Gilgit-Baltistan Elections are slated to be held on November 15, 2020
(Web Desk) - The third elections of Gilgit Baltistan Assembly are scheduled to be held on November 15, 2020. With less than a week remaining, election campaigns of all major political parties are in full-swing. Top leadership of all parties has been holding daily rallies across all major cities of the region.
Winner of the previous election in 2015, Pakistan Muslim League-Nawaz, is looking to regain power but Pakistan People's Party (PPP) and Pakistan Tehreek-i-Insaaf (PTI) are believed to be the real contenders this time around.
Background:
The territory of Gilgit-Baltistan was granted limited autonomy in 2009 after the then-President Asif Ali Zardari signed the Empowerment and Self Governance Order in a bid to empower its over 1 million population. In November 2020, Prime Minister Imran Khan announced that Gilgit-Baltistan would be given the status of a provisional province, and the process to fully convert it into an actual province is currently underway
PPP won the first elections in 2009 while PML-N emerged victorious in the second election, winning 22 seats out of a total of 33. The 2020 polls were originally scheduled to be held in July but had to be postponed due to the COVID-19 pandemic.
Constituencies:
Gilgit Baltistan has a total of 24 constituencies while its assembly has 33 seats. The political candidates will contest for 24 out of 33 seats while the remaining seats are reserved for women (6) and technocrats (3). According to the Election Commission of GB, the total number of registered voters is 745,361, of which 339,992 are women.
Nearly 1,234 polling stations have been set up in 24 constituencies, of which 415 had been declared extremely sensitive. Police, GB Scouts, the Rangers and FC personnel would be deployed to ensure a smooth election process.
GB caretaker Chief Minister Mir Afzal had earlier announced that Pakistan Army's support would not be sought for the upcoming elections.
Here is a complete breakdown of all GB constituencies and the respective candidates contesting on behalf of the three major political parties:
— GBA-1, GILGIT-1
PTI - Johar Ali
PML-N - JafarUllah Khan
PPP - Amjad Hussain
— GBA-2, GILGIT-II
PTI - Fateh Hullah Khan
PML-N - Hafeez-Ur-Rehman
PPP - Jamil Ahmed
— GBA-4 NAGAR-I
PTI - Zulfiqar Ali
PML-N - Arif Hussain
PPP - Amjad Hussain
— GBA-5 NAGAR-II
PML-N - Sajjad Hussain
PPP - Mirza Hussain
— GBA-6, HUNZA
PTI - Abaid Ullah Baig
PML-N - Rehan Shah
PPP - Zahoor Karim
— GBA-7, SKARDU-I
PTI - Raja Muhammad Zakaria Khan Maqpoon
PML-N - Muhammad Akbar Khan
PPP - Syed Mehdi Shah
— GBA-8, SKARDU-II
PML-N - Muhammad Saeed
PPP - Syed M. Ali Shah
— GBA-9, SKARDU-III
PTI - Fida Muhammad Nashad
PPP - Wazir Waqar Ali
— GBA-10, SKARDU-IV
PTI - Wazir Hassan
PML-N - Ghulam Abbas
PPP - Muhammad Khan Wazir
— GBA-11 KHARMANG
PTI - Syed Amjad Ali
PML-N - Shabbir Hussain
PPP - Niaz Ali
— GBA-12 SHIGAR
PTI - Raja Muhammad Azam Khan
PML-N - Muhammad Tahir Unahar Shigir
PPP - Imran Nadeem
— GBA-13, ASTORE-1
PTI - M Khalid Khurshid Khan
PML-N - Rana Farman Ali
PPP - Abdul Hamid Khan
— GBA-14, ASTORE-II
PTI - Shamsul Haq Lone
PML-N - Rana Muhammad Farooq
PPP - Muzaffar Ali
— GBA-15, DIAMER-I
PTI - Noshad Alam
PML-N - Abdul Wajid
PPP - Bashir Ahamed
— GBA-16, DIAMER-II
PTI - Atiqullah
PML-N - Eng. Muhammad Anwar
PPP - Dilbar Khan
— GBA-17, DIAMER-III
PTI - Haider Khan
PML-N - Saddar Alam
PPP - Ghafar Khan
— GBA-18, DIAMER-IV
PTI - Gul Bar Khan
PPP - Sadia Danish
— GBA-19, GHIZER-I
PTI - Zaffar Muhammad
PML-N - Atif Salman
PPP - Syed Jalal Ali Shah
— GBA-20, GHIZER-II
PTI - Nazir Ahmed
PML-N - Muhammad Nazar Khan
PPP - Ali MadadSher
— GBA-21, GHIZER-III
PTI – Jahan Zaib
PML-N - Ghulam Muhammad
PPP - Muhammad Ayub Shah
— GBA-22, GHANCHE-I
PTI - Muhammad Ibrahim Sanai
PML-N – Razaul Haq
PPP – Muahammad Jaffar
— GBA-23, GHANCHE-II
PTI – Amina Bibi
PML-N – Ghulam Hussain
PPP - Ghulam Ali Haidary
— GBA-24, GHANCHE-III
PTI - Syed Shamsuddin
PML-N – Manzoor Hussain
PPP - Muhammad Ismail
Previous Elections:
In 2009, Pakistan People's Party won the majority and secured 14 out of 24 seats in the election, winning 33.08% of votes. PPP's Syed Mehdi Shah was unanimously elected as the first Chief Minister of Gilgit-Baltistan by the Assembly.
In 2015, Pakistan Muslim League Nawaz won the second election and secured 16 out of 24 seats. This time, Hafiz Hafeezur Rehman of PML-N was elected as the Chief Minister of Gilgit-Baltistan.