Do not spoil atmosphere, GB CEC tells political leaders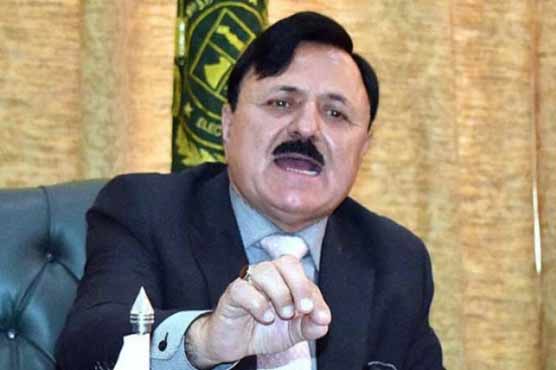 He said notices have been issued to candidates of several political parties.
GILGIT (Dunya News) – Gilgit-Baltistan Chief Election Commissioner (CEC) Raja Shahbaz Khan on Friday advised political leaders to go back instead of spoiling the atmosphere.
Addressing a press conference in Gilgit on Friday, he directed the Returning Officers (ROs) to keep their offices open round the clock. The Gilgit-Baltistan CEC also summoned an all parties conference on Saturday and leaders of all political parties will come tomorrow and give their suggestions.
He said that notices have also been issued to 41 candidates of Pakistan Peoples' Party (PPP), 30 candidates of Pakistan Tehreek-e-Insaf (PTI), 3 candidates of Jamiat Ulema-e-Islam, six candidates of Pakistan Muslim League-Quaid (PML-Q), five candidates of Islami Tehreek, while 18 Independent candidates for violating elections rules.
The CEC went on to say that it was better for the political leaders to go back than to spoil the atmosphere in the area, adding that any candidate found using religious or sectarian card will be disqualified.
Raja Shahbaz further said that even US President Donald Trump levels allegations of rigging. "Prime Minister Imran Khan visited Gilgit-Baltistan to attend an event," he said and added no violation of election rules has taken place during his visit.
"The RO doesn't have the power and Diamer s RO had issued a false circular against Ali Ameen Gandapur," he added.
He said: "A total of 1234 polling stations have been set up across the province so far out of which 415 are highly sensitive, adding that the number of polling stations can also be increased if required."