Fayyaz-ul-Hassan seeks details of prison facilities provided to Shehbaz, Hamza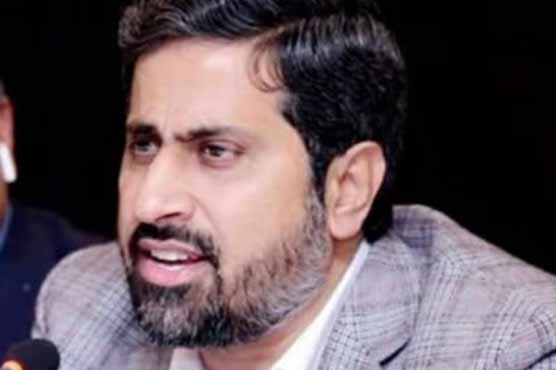 Fayyaz-ul-Hassan Chohan has been appointed provincial minister for prisons
LAHORE (Dunya News) – As the first order of business after becoming Minister for prisons, Fayyaz-ul-Hassan Chohan has sought the details of facilities provided to Shehbaz Sharif and Hamza Shehbaz in Kot Lakhpat Jail.
A statement issued by Fayyaz-ul-Hassan Chohan said that eradication of VIP culture from Punjab jails is his top priority. The mission is to provide equal and best possible facilities to all prisoners, any discriminatory behaviour will not be tolerated.
Fayyaz Chohan was appointed as the provincial minister for prisons on Tuesday after being removed from the post of Information Minister the previous day.
This was announced after a meeting between Fayyaz-ul-Hassan Chohan and Chief Minister Usman Buzdar, in which issues of mutual interest and responsibilities of the new ministry were discussed. Fayyaz Chohan vowed to carry out his responsibilities with efficiency.
Yesterday, the portfolio of provincial information minister was taken back from Fayyaz and these responsibilities were handed over to Dr Firdous Ashiq Awan who was made Special Assistant to CM on Information. It may be recalled that Fayyaz-ul-Hassan Chohan also holds the portfolio of Minister of Colonies.
In a tweet today, Chohan said it is our faith in Allah Almighty that whatever happens is for the best.
He tweeted that Major (retd) Gaurav Arya, India's RAW, mixed pickle party [Pakistan Democratic Movement], and especially Pakistan Muslim League-Nawaz (PML-N) are the happiest after the provincial ministry was taken back from him.
"Rest assured I am Prime Minister Imran Khan's soldier and will continue to expose the opposition's corruption", Fayyaz-ul-Hassan Chohan said.