CM Buzdar visits Firdous Market Underpass project without protocol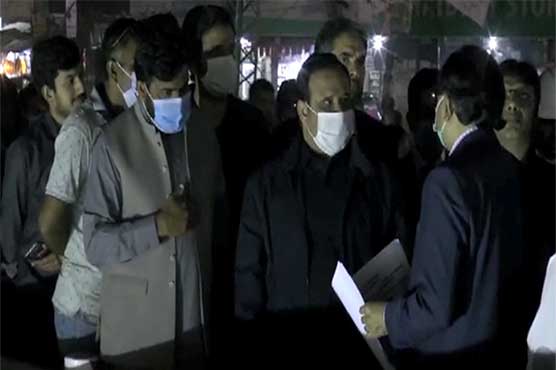 CM Punjab expressed anger over attitude of officials of WASA and LDA
LAHORE (Dunya News) - Chief Minister of Punjab Sardar Usman Buzdar visited Firdous Market Underpass project without security protocol and expressed displeasure over delay in the project.
According to details, Chief Minister Usman Buzdar removed Chief Engineer of the project from the post and also issued show cause notices DG and Additional DG of Lahore Development Authority (LDA) over slow pace of work on the project.
Usman Buzdar, while asking to for a final deadline for completion of the project, said that enough is enough and any further delay in the project will not be tolerated and directed concerned officials to complete the project as soon as possible.
Traders and businessmen of nearby markets also reached the construction and site and complained against LDA and Water and Sanitation Authority (WASA).
CM Punjab expressed anger over attitude of the authorities and said that officials of these departments do not feel their responsibilities; however government is fully aware of problems being faced by the people.