Keel-laying ceremony of MILGEM Class Corvette for Pak Navy held in Karachi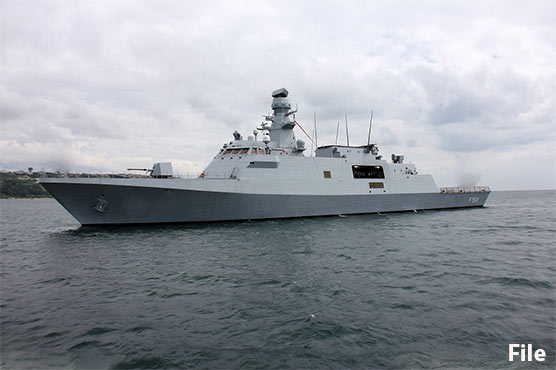 Keel-laying ceremony of MILGEM Class Corvette for Pak Navy held in Karachi
KARACHI (Dunya News) - The keel-laying ceremony of MILGEM Class Corvette for Pakistan Navy held at Karachi Shipyard and Engineering Works. The Turkish Minister of National Defense was the chief guest at the event.
According to a Pakistan Navy spokesman, the ship will be equipped with surface-to-surface, underwater and aerial weapons and state-of-the-art sensors. Construction of the ship will be completed in 2024. The ship s entry into the Pakistani navy will promote law and order and stability in the region.
Addressing the ceremony, the Turkish Minister of National Defense said that the construction of this ship in the best quality, low cost and in a very short period of time would be a significant achievement. The project will further enhance the fraternal and defense ties between Pakistan and Turkey.