Published On 08 October,2020 07:00 pm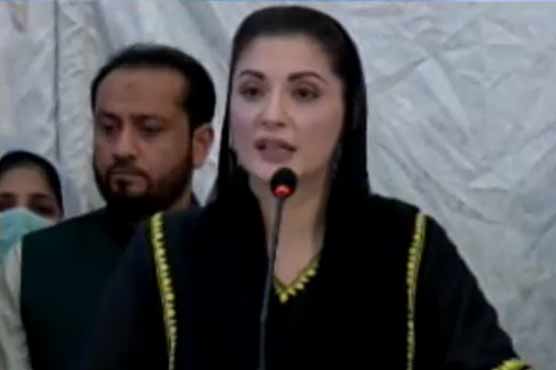 She said that the cure to every disease lies in 'vote ko izzat do'.
LAHORE (Dunya News) – Pakistan Muslim League-Nawaz (PML-N) vice president Maryam Nawaz on Thursday said that 'vote ko izzat do' has always been the narrative of former prime minister and party supremo Nawaz Sharif.
Addressing a party meeting in Lahore on Thursday, she said that the Pakistan Democratic Movement (PDM) will send the incumbent rulers packing.
She also described the treason case as a result of talking about the constitution and the law.
Regarding treason cases, the PML-N vice president went on to say that the party supremo was nominated in treason cases when he demanded the rule of law, adding that what kind of traitor does six nuclear tests in response to five nuclear tests.
"The sanctity of vote was violated in the country," she said and added the cure to every disease lies in 'vote ko izzat do'.
Maryam Nawaz further told party workers that the former premier had not left them alone, adding that he faced all attacks himself first and then came our turn. "If the time to render a sacrifice came, she would be at the forefront," she added.