Published On 05 October,2020 05:02 pm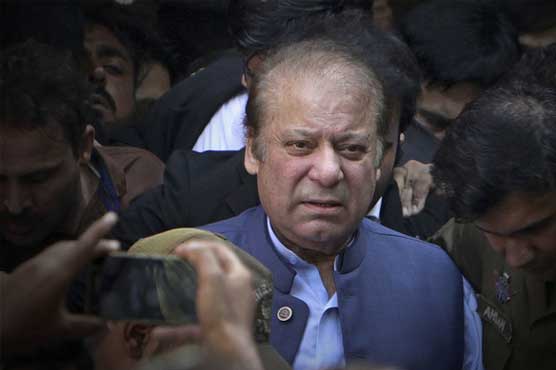 The IHC chief justice remarked that the court cannot directly intervene
ISLAMABAD (Dunya News) – Islamabad High Court (IHC) on Monday rejected the petition seeking a ban on airing speeches of former prime minister and Pakistan Muslim League-Nawaz (PML-N) supremo Nawaz Sharif on television channels.
IHC Chief Justice Justice Athar Minallah while rejecting the plea against Nawaz Sharif s speeches declared the petition inadmissible.
The verdict stated that the intervention of the Islamabad High Court to ban the speeches of the former PM and PML-N supremo was not right.
The IHC chief justice remarked that the court cannot directly intervene when there was an alternative procedure in the law, adding that banning Nawaz Sharif s speeches was not a case of public importance.
On Thursday, PEMRA banned broadcast and rebroadcast of any speech, interview or public address of absconders or proclaimed offenders.
The regulatory body prohibited the broadcasting of content including commentary, opinions or suggestions about the potential fate of sub-judice matter which tends to prejudice the determination by a court and a tribunal in compliance with the order passed by the Supreme Court.
"If licensee fails to comply with the aforementioned directives, the authority shall take action under Sections 29 and 30 of the PEMRA Ordinance which may result in imposition of fine and suspension/revocation of licence," it added.