Govt changes design, name of Sehat Insaf Card to National Health Card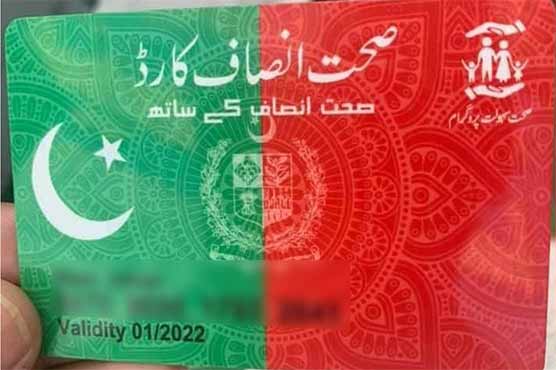 Govt changes design, name of Sehat Insaf Card to National Health Card
ISLAMABAD (Dunya News) – The federal government has changed the name and design of the Sehat Insaf Card and renamed it as National Health Card. The program was started in 90 districts and will be extended to the entire country.
According to the details, the government has taken another historic step by changing the name and design of the Sehat Insaf card.
A spokesman for the Ministry of Health said in a statement that the cards would be issued in phases from the new districts. The Qaumi Health Card is a historic and revolutionary project of Pakistan.
He said that people living below the poverty line can get their treatment for free with the card. The scope of the National Health Card has spread across the country. The program is underway in 90 districts of Pakistan currently.