Jahangir Tareen submits detailed reply over FIA summons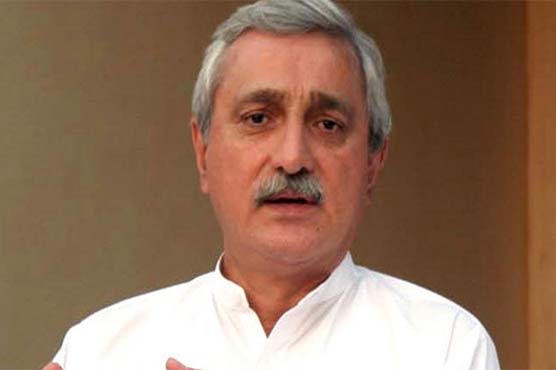 Jahangir Tareen submits detailed reply over FIA summons
LAHORE (Dunya News) - Pakistan Tehreek-e-Insaf (PTI) leader Jahangir Tareen has submitted his detailed reply to the Federal Investigating Agency (FIA) over summons along with 11 volumes and 1400 pages of documents.
Jahangir Tareen s detailed reply said that JDW Sugar Mills was providing direct employment to more than 12,000 people while indirectly providing employment to more than 50,000 farmers, transporters and laborers associated with the farming sector.
In his reply Jahangir Tareen said that during the last three years, JDW has made payments over Rs 81 billion to sugarcane growers through transparent banking channels. This was 98.5% of the total sugarcane purchased during this period.
JDW Sugar Mills is one of the highest tax paying companies in any industry in Pakistan. The mills pay about Rs 15 billion in taxes to the national exchequer annually.