People of Pakistan looking forward to welcome President Xi Jinping: PM Imran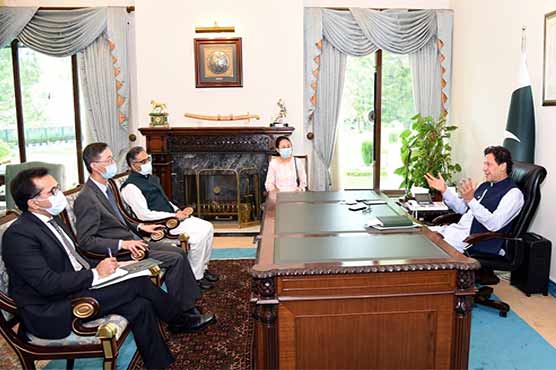 People of Pakistan looking forward to welcome President Xi Jinping: PM Imran
ISLAMABAD (Dunya News) - Prime Minister Imran Khan has said that people of Pakistan are eager to welcome Chinese President Xi Jinping on his visit to Pakistan. He made these remarks during a meeting with Chinese Ambassador Yao Jing on Monday.
According to details, Chinese Ambassador to Pakistan Yao Jing had a farewell meeting with Prime Minister Imran Khan in which the PM appreciated his role in further strengthening of Pak-China relations.
The Prime Minister said that the Chinese leadership played an important part in the social and economic transformation of their country. Pakistan has learned a lot from China's economic growth and poverty alleviation, the PM added.
He praised Ambassador Yao Jing and said that during his tenure, CPEC entered its second phase in which the focus is industrial, agricultural, social and economic development.
The Prime Minister said that the second phase of the Pak-China Economic Corridor (CPEC) project would play a key role in promoting regional development and prosperity.
Speaking on the occasion, Ambassador Yao Jing said that the vision and leadership of Prime Minister Imran Khan has an important role to play in the transformation of Pakistan. Thanks to the PM's personal focus on poverty alleviation and public development, CPEC has entered into the second phase. CPEC will bring immense benefits to the people of the entire region, including Pakistan, he said.
The Chinese Ambassador said that Pakistan's policy of "smart lockdown" to combat Covid-19 has gained international recognition; it can be a useful way of dealing with the second wave of coronavirus.
Ambassador Yao Jing said that he will be taking pleasant memories from his stay in Pakistan. "I would like to see even stronger relations between Pakistan and China", and adding that, "China will continue to support Pakistan in achieving its national development and goals."