Jahangir Tareen hopeful of mending ties with PM Imran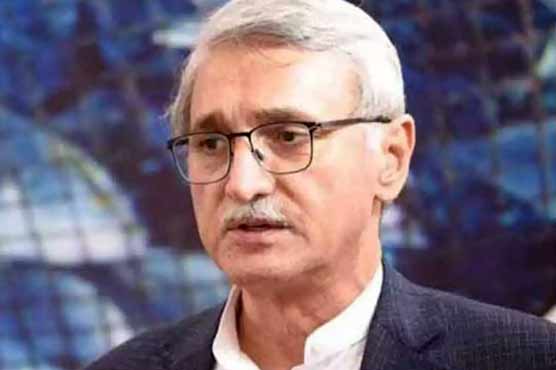 Tareen claimed that he would come out clean if transparent probe was held on sugar crisis
LONDON (Dunya News) – Pakistan Tehreek-e-Insaf (PTI) senior leader Jahangir Khan Tareen on Thursday said that he was very happy and encouraged to hear Prime Minister Imran Khan's words and the impression of not being friends with Imran Khan has also ended.
In his interview on Dunya News program "Dunya Kamran Khan Kay Saath", he said that he had a great relationship with PM Imran Khan and we struggled together. He said that only we know the depth of our relationship and I appreciate his feelings.
Tareen said that we both have griefs that our relationship has reached this point and this is regretful, adding that we were together in political struggle, Panama case and judicial commission. "PM Imran Khan and I used to work together every day," he said.
He went on to say that the kind of relation I had with the prime minister, the misunderstandings will disappear. "I was the biggest supporter PM Imran's vision and one has to wonder who benefited from the end of our relationship," he said.
Read More: Our future is linked with China, Pakistan will never recognize Israel: PM Imran
"I believe that all this has happened because of the Sugar Inquiry Commission's report," he said and added the report is not right as strange allegations have been levelled in the report. He said the allegations have nothing to do with the hike in the price of sugar.
He said: "It is strange that a commission was constituted to probe into the sugar price hike but the report did not mention why the price of sugar went up."
Speaking further on the sugar price hike, he said that whole sale and retail sector is not regulated in Pakistan and those who purchase stock do not mention their name on tax. "I would come out clean if transparent investigations were held on sugar crisis," he added.
The PTI leader said that the prime minister has also expressed his feelings to him. Imran Khan was told that I [Jahangir Tareen] was behind sugar crisis but I was not even involved in the decision to export sugar.
"The decision to export sugar was taken under the leadership of Asad Omar," he said adding that sugar is expensive in Pakistan due to high price of sugarcane.
The PTI leader further said that commodity prices rise on the basis of supply and demand, adding that the government itself is storing more wheat. The govt should release wheat in the market and the problem would be solved.
On Tuesday, PM Imran in a one-on-one interview on Dunya News program "Dunya Kamran Khan Kay Saath" while replying to a question about key PTI leader Jahangir Tareen, said that he was with him the most during times of struggle. But unfortunately, when the investigation was carried out, Jahangir Tareen's name also came up which he was very sorry to see.
He said a leader must be honest and trustworthy, capable of taking hard decisions. He however said that till now, Jahangir Tareen has not been proven guilty of any crime, relevant institutions will decide about him based on the findings of the commission.