PM Imran directs FBR, SECP and FIA to launch investigation against sugar mafia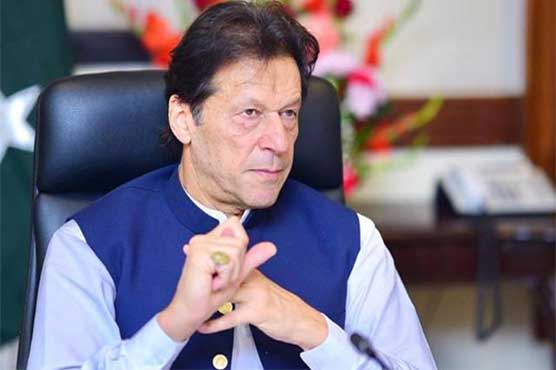 The federal government has given 90-day time to present implementation report on the matter
ISLAMABAD (Dunya News) – Prime Minister (PM) Imran Khan, while launching crackdown against sugar mafia, has directed Federal Board of Revenue (FBR) to hold audit of all sugar mills across the country, Dunya News reported on Monday.
According to details, the premier has ordered Securities and Exchange Commission of Pakistan (SECP), FBR and Federal Investigation Agency (FIA) to initiate inquiry on the report submitted by the commission that was formed to probe sugar crisis.
Special Assistant to Prime Minister on Accountability and Interior Mirza Shahzad Akbar has forwarded a letter to governor State Bank of Pakistan (SBP), Competition Commission of Pakistan and three provinces in this regard.
The federal government has given 90-day time to present implementation report on the matter while it has also directed FBR to investigate benami transactions of sugar mills and collect record of owners' financial status.
Moreover, National Accountability Bureau (NAB) has been ordered to determine the responsible people under the facts of sugar commission report.
---
Govt makes Sugar inquiry commission's report public
---
Earlier on May 22, 2020, Shahzad Akbar made sugar inquiry commission's report public and said that sugar mill owners pay an amount to sugarcane growers even lower than the support price.
In addition, all sugar mills make cuts in the weight of sugarcane of 15 to 30 percent. Commission also found irregularities in the form of giving advance payments to farmers in the form of cash or commodity, which is akin to unregulated banking, he added.
The special assistant said a subsidy of 29 billion rupees was given to sugar industry in the last five years, adding it was found that total income tax of around 88 sugar mills of the country is ten billion rupees, after getting a tax refund. "Six big groups of Pakistan have a 51 percent share of the sugar industry," he told.
Shahzad Akbar said that the report of the Inquiry Commission has revealed many things, adding that this a case of violation of the Benami Act and tax evasion.
He said sugar mills belonging to Jahangir Tareen's group were found guilty of "double billing" and "over-invoicing" as well as "corporate fraud". Mentioning the JDW Sugar Mills in which Jahangir Tareen owned 21 percent shares, he said according to the report, the mill management was involved in double booking, under-reporting and over-invoicing. It under-invoiced sales from bagasse and molasses, which resulted in 25 percent cost inflation. The mill was involved in forward sales, satta and benami sales.
He said that the company owned by Shehbaz Sharif's family engaged in "double reporting". He said the Al-Arabiya Sugar Mills owned by Salman Shehbaz Sharif was also audited, which found to be involved in a fraud of Rs 400 million through informal receipts and market manipulation.
The SAPM said the report also pointed out that the sucrose content as shown by the Pakistani mills owners (9.5pc to 10.5pc) was less than the international standard.
---
Sugar Mills Association challenges sugar inquiry report in IHC

---
On June 10, 2020, the report of the sugar scandal inquiry commission was challenged by 17 mill owners including Pakistan Sugar Mills Association in the Islamabad High Court (IHC).
The petitioners had sought to declare formation of inquiry commission as unconstitutional.
Federal government, Home Secretary and FIA as parties in their petition while Shahzad Akbar, Directorate General (DG) FIA Wajid Zia and members of the commission of inquiry were made parties in the plea.
However, the court had reserved verdict on the intra-court appeal and gave deadline to the lawyer to submit written arguments