Stand by statement of finding irregularities in licenses of 262 pilots: Ghulam Sarwar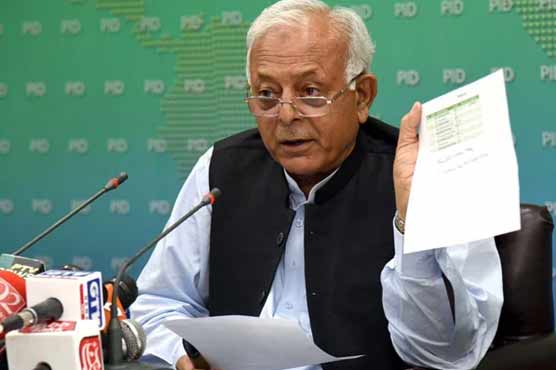 The minister said that the investigations into the pilots were underway since last February
ISLAMABAD (Dunya News) – Minister for Aviation Ghulam Sarwar Khan on Thursday said that he stand by his statement that irregularities were found in the licenses of 262 pilots while the eighth test of some pilots was given by other people in their place.
Speaking exclusively in Dunya News program "Dunya Kamran Khan Kay Sath", he said that 28 pilots have been sacked after charge sheet, adding that various pilots have also admitted in the show cause notice.
The minister said that the investigations into the pilots were underway since last February and the investigation found the licenses of 262 pilots suspicious.
"Prime Minister Imran Khan was also briefed on the inquiry report," he said.
Ghulam Sarwar said that 174 Pakistani pilots are working in foreign airlines, adding that the foreign airlines have asked for verification of pilots license.
"The licenses of 166 out of 174 pilots have been verified," he said adding that the process checkup of pilots will continue and after the audit, we will offer the services of our pilots to the world.
He went on to say that PIA was banned in Europe from 2007 to 2009 and the government was in contact with the European Union foreign ministry on the issue of pilots. "Shouldn't we admit our mistakes if something has gone wrong," he asked.
The minister further said CAA is being divided into two parts, adding that the civil aviation's regulatory and commercial matters are being separated.