Govt to appeal against ban on PIA by EASA: Ghulam Sarwar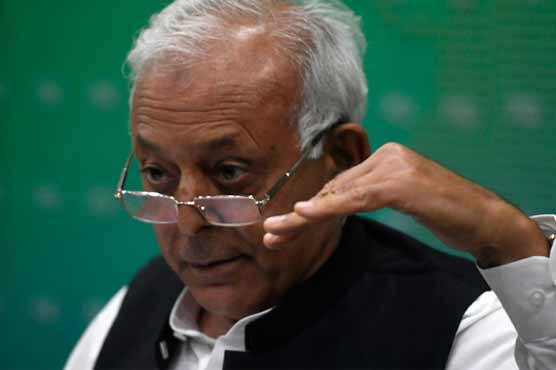 Opposition should admit that 658 people were recruited on fake degrees during his tenure.
ISLAMABAD (Dunya News) – Minister for Aviation Ghulam Sarwar Khan on Wednesday said that the government is in contact with the European Union Aviation Safety Agency (EASA) and will soon appeal against the ban.
Speaking on the floor of the Lower House of the Parliament regarding fake licenses and tainted degrees, he said that those raising objections are responsible and the PTI government is only clearing up their stench.
The minister said that the opposition should admit that 658 people were recruited on fake degrees during his tenure.
Earlier, Pakistan pilots faced another major blow, as they are likely to be banned from flying in the 32 European countries.
The European Union Aviation Authority (EASA) has recommended the aviation authorities of the 32 member states to consider the suspension of validations issued against Pakistani licences.
The EASA has written a letter to its 32 member countries regarding alleged "fraud related to pilot licences issued in Pakistan" and recommended not to schedule such pilots for flight operations.
"You may be aware of the information available in the public domain indicating that a sizeable portion (approximately 40%) of airline pilot licences issued by the Pakistan Civil Aviation Authority (PCAA) are either falsified and or otherwise not ICAO compliant," the letter said.
"Should your organisation currently employ pilots holding valid Pakistani licences, we would appreciate it if you could share with us any measures taken or planned in this regard be informed to the EASA," the letter added.
The decision came after the Pakistan's Aviation Minister Ghulam Sarwar Khan revealed that 262 active commercial pilots hold 'dubious' flying licences. Following the announcement, PIA also grounded 141 pilots, Pakistani media reported.
The EASA also announced to suspend PIA's authorisation to operate to the EU member states for a period of 6 months effective July 1.