Last Updated On 27 June,2020 08:12 pm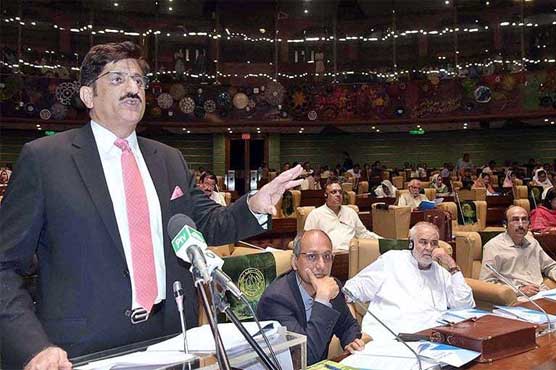 Sindh government gets Budget 2020-21 approved in half an hour
KARACHI (Dunya News) - The Sindh government got its budget for the new financial year approved in half an hour from the Sindh assembly. Despite the opposition proposing austerity motions, the government failed to hold any meaningful discussion on the budget before its approval.
According to details, the Sindh Assembly session, which started with a delay of two hours, approved the provincial budget for the new financial year by a majority vote in just half an hour.
Chief Minister Sindh approved the additional expenditure of Rs779.384 million in the House. Meanwhile, as the Leader of the Opposition Firdous Shamim Naqvi tried to speak out, the Chief Minister informed him that he should have presented the austerity motions as per the procedure.
This prompted opposition members to start making noise in the House. The CM continued his speech and said that Rs72 billion has been allocated for development projects in Karachi.
On the decision issued by the Supreme Court yesterday, the Sindh Chief Minister said that the budget is made by the provincial government and the assembly approves it, no institution has the right to interfere in this matter. However, the Sindh government will give its reply to the judiciary, he added.
Amidst the protests of the opposition, the Sindh Assembly approved the budget of more than Rs1241 billion. The House also approved a supplementary budget of Rs 30.16 billion after which the session was adjourned till Monday.