Last Updated On 13 June,2020 07:13 pm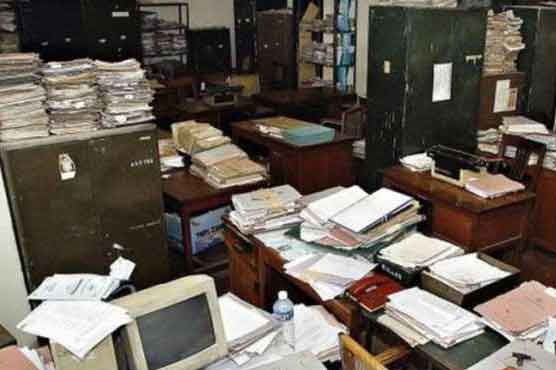 Punjab Govt decides against increasing salaries, pensions of government employees
LAHORE (Dunya News) - After the presentation of the federal budget 2020-21 by the Pakistan Tehreek-e-Insaf (PTI) government, Punjab has also decided not to increase the salaries and pensions of government employees.
It may be recalled that while presenting the federal budget yesterday, Federal Minister Hammad Azhar had announced that no new tax has been imposed in the budget but the salaries of government employees have not been increased either.
Following this, the Pakistan Tehreek-e-Insaf (PTI) government in Punjab has also decided to make no change to the current salaries and pensions of government employees.
The Punjab Finance Department has said that in line with the vision of the federal government, the Punjab government has decided to neither cut nor raise salaries and pensions.
On the other hand, sources have said that the preparation of budget in Punjab has reached the final stages. It has been proposed to keep the volume of the budget more than Rs. 2200 billion. It is also proposed to allocate Rs 1780 billion for current expenses.
Sources said that the volume of the annual development program is likely to be Rs 337 billion. The health and education sectors are top priorities in the next budget, with Rs 123 billion being given to primary health (an increase of 13%), and Rs 130 billion proposed for specialized health (an increase of 7%). With an increase of 18%, Rs 323 billion could possibly be allocated for school education.
According to sources, Police could receive Rs 132 billion with an increase of 17% while a proposal to allocate an allowance of Rs 9 billion for health professionals, for their services against coronavirus, is also under consideration.
According to estimates, 8,519 posts of health professionals could be filled in the next year and around Rs 30 billion for small and medium enterprises is possible.
Sources said that a tax relief package worth Rs 15 billion is also being considered in the next budget of the province. The Provincial budget will be passed after getting approval of the cabinet meeting, and then it will be presented in the provincial assembly.