Last Updated On 13 June,2020 03:36 pm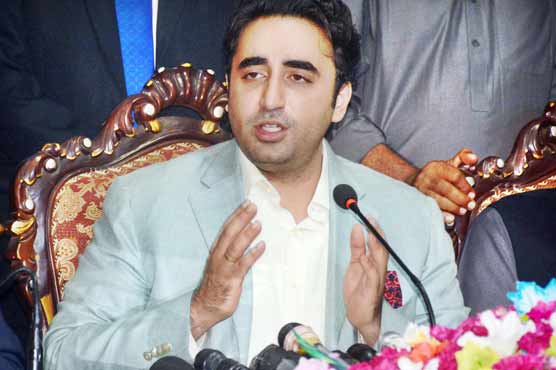 Bilawal Zardari disappointed with PTI Govt's second budget
KARACHI (Dunya News) - Bilawal Bhutto Zardari, while reacting to today's announcement of budget 2020-21, has said that Pakistan People's Party rejects it completely. He said that the Pakistan Tehreek e Insaaf (PTI)'s government has presented a very disappointing budget.
The statement issued by Bilawal Zardari said that these days, Pakistan is facing challenges of historic proportions. Every Pakistani's life is in danger due to the coronavirus pandemic and on top of that, the biggest locust attack on the country in 25 years is a major threat to our agriculture, food security and economy.
The PPP chairman said that the PTI's budget, calling it an anti-people 'PTIMF' budget, did not give any importance to the challenges facing the country and instead presented a traditional budget.
He said that no relief has been given to the common man, all of it has gone to the rich class. He also criticized the absence of any salary and pension increase in the budget for government employees.
He said that in these dangerous times of the coronavirus outbreak, we do not want our senior citizens leaving their homes and exposing themselves, the government should have given relief to them by increasing their pensions.
Bilawal Bhutto said that special announcements should have been made in the federal budget for the medical personnel fighting at the front lines but unfortunately, there was no such relief in the budget. We had also hoped that a special health package would be announced for each province to combat the corona virus, he added.
He said that every Pakistani should reject this budget and announced that PPP along with other opposition parties of the country, will soon hold an APC in this regard.