Last Updated On 10 June,2020 11:28 pm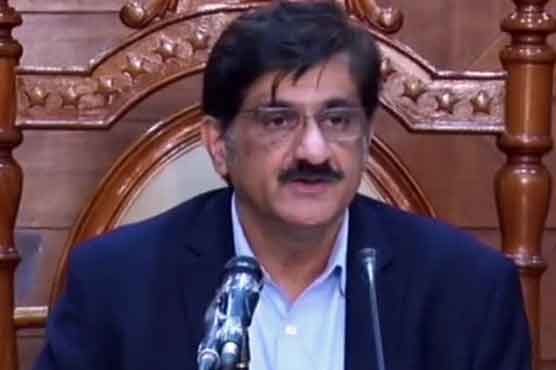 Do not consider Sindh a colony of Islamabad: CM Sindh
KARACHI (Dunya News) - Sindh Chief Minister Syed Murad Ali Shah has criticized the Federal government for not allowing Chief Ministers of the four provinces from going to Islamabad to attend the National Economic Council meeting. He said that Sindh should not be considered as a colony of Islamabad.
Addressing a press conference in Karachi, Sindh Chief Minister Murad Ali Shah said that the National Economic Council is a constitutional body and holding its biannual meetings is written in the constitution.
Murad Ali Shah said that I wanted to go to Islamabad and attend the meeting, if there can be cabinet meetings of 50-55 people then why can't there be a meeting of 13 people? But I was given a clear message that I should not come to Islamabad and if I do, I will only be allowed to participate through video link.
He said that when the Prime Minister was made aware of this, he said that he did not pass any such instructions, those who guide the Prime Minister should know that their move was unconstitutional.
He said that the Prime Minister listened and agreed with me and said that he himself wanted all CMs to attend the meeting but by then, it was too late.
Murad Ali Shah said that the agenda of the meeting carried seven points of discussion and that it should have been convened in February. He said that the Prime Minister agreed that there would be two meetings in a year.
Murad Ali Shah said that with Sindh, there are 2 Islamabad and 20 Sindh projects in the cabinet division which he was happy and thankful for but maintained that do not think of Sindh as a colony of Islamabad.
He said that KIDCL was made for Sindh while there is neither PIDCL nor KPIDL, I said don't consider Sindh as a colony and try to run it from Islamabad.