PM Imran should be inquired for permitting sugar export: PPP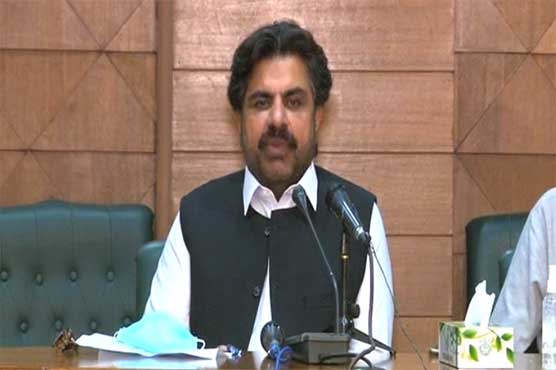 PM Imran should be inquired for permitting sugar export: PPP
KARACHI (Dunya News) – Pakistan Peoples Party (PPP) has on Thursday demanded that Prime Minister Imran Khan should be inquired for permitting sugar export while alleging that the sugar inquiry report tried to save the premier, Dunya News reported on Thursday.
Sindh Information Minister Syed Nasir Hussain Shah held a press conference along with other party leaders and maintained that PM Imran Khan allowed to export sugar but it has been mentioned nowhere in the report.
"PPP did not give subsidy to just one businessman or mill. The Omni Group was given fifteen percent subsidy as compared to other sugar mills which were given 84 percent.
"If the federal government has overcome the crisis then why is sugar being sold for over Rs 80 per kilogram?
"The Sindh government is being bashed over the sugar inquiry report whereas those who have been held responsible by the commission are not being mentioned.
"Subsidy was given on sugar in Sindh due to excess production. The provincial regime has been taking measures to counter novel coronavirus since February 26 and using all its resources in this regard."
Adviser to Sindh CM Murtaza wahab claimed that the Sindh government observed neutrality in giving subsidy due to crop abundance. Furthermore, no subsidy was granted by the Sindh government in past three years, he said.
It has been stated in the sugar commission report that prices were hiked by sugar export after approval by the Economic Coordination Committee (ECC), Murtaza Wahab added.