Sugar Inquiry Commission found nothing to implicate me: Jahangir Tareen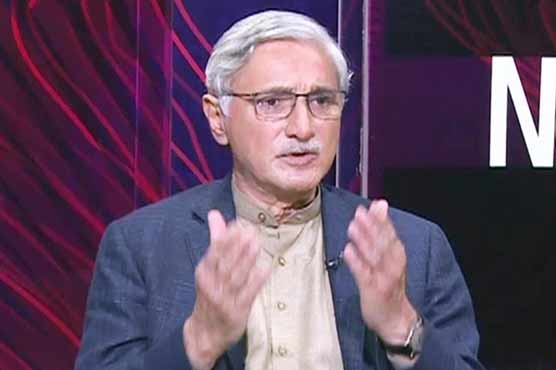 Tareen has voiced support for regulating the sugar industry
ISLAMABAD (Dunya News) – Pakistan Tehreek-e-Insaaf leader Jahangir Khan Tareen has said that the sugar inquiry commission was unable to find anything against him, and he will emerge vindicated from this inquiry.
Jahangir Tareen said that it is impossible that the entire sugar industry is wrong and the commission is correct. He said that Special Assistant to PM for Accountability Shahzad Akbar was misreporting the facts and the commission has made no comment on why sugar prices rose, which is what it was mandated to find out.
Speaking exclusively to Dunya News' program "Aaj Kamran Khan Kay Saath" about the commission's report, Jahangir Tareen said that it is not feasible to check every person's CNIC and people collect sugar according to their will after paying the advance amount.
Answering a question, Tareen said that he has had the opportunity to go through the report and he was pleased to see that his sugar mill has not been accused of procuring sugarcane at cheaper rates.
He denounced speculating sugar prices and distanced himself from it, saying that it was a reality but it does not mean sugar mill owners should be blamed for such practices.
Tareen also voiced support for regulating the sugar industry, saying that everything should be documented. He said that he has already given this suggestion to PM's Advisor on Industries Abdul Razak Dawood.
Earlier, Jahangir Tareen rejected the sugar inquiry commission's report and said that he will prove that all allegations against him are false.
Taking to twitter, the PTI leader said that he was shocked at the kind of false allegations levelled against his legitimate business. He said that he has always run a clean business and all of Pakistan knows that he pays full price to his growers.
Jahangir Tareen also rejected the allegation that like other sugar mills, two different sets of books were being maintained saying that he pays all his taxes with diligence. Tareen vowed to answer every allegation against him and be vindicated.
— Jahangir Khan Tareen (@JahangirKTareen) May 21, 2020