PM Imran felicitates Iraqi counterpart on his assumption of office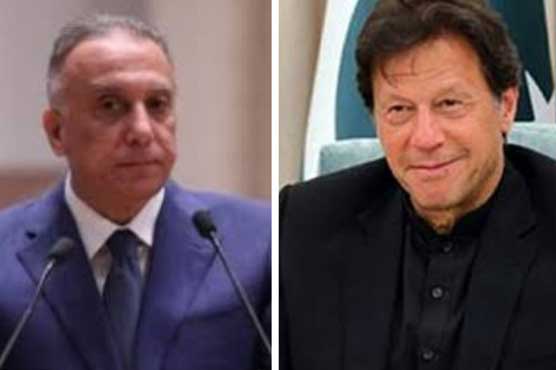 PM Imran conveyed that he looks forward to working with PM Al-Kadhimi todeepen bilateral cooperation
ISLAMABAD (Dunya News) – Prime Minister Imran Khan on Friday felicitated his Iraqi counterpart Mustafa al-Kadhimi on his assumption of office as the Prime Minister of Iraq.
Imran Khan expressed the confidence that under Prime Minister Al-Kadhimi s leadership, the goals for reforms, national unity and development in Iraq would be further advanced.
Underlining the close fraternal ties between Pakistan and Iraq, the prime minister conveyed that he looks forward to working with Prime Minister Al-Kadhimi to further deepen bilateral cooperation in diverse fields.