Fawad terms changes in information ministry a good decision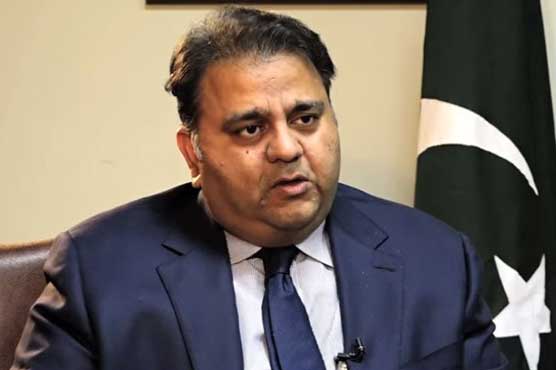 He said that we are in position to export hand sanitizers
ISLAMABAD (Dunya News) – Federal Minister for Science and Technology fawad Chaudhry on Monday while terming the changes in the Ministry of Information as a good decision said that there was a significant decline in communication.
Speaking exclusively in Dunya News program "Nuqta E Nazar", he said that the current ISPR that we see today is founded by Lieutenant General (r) General Asim Saleem Bajwa.
To a question, the minister said that the no one has said that the government is going to revisit the 18th amendment, adding that some people try to exaggerate this, however, the 18th amendment lack a few things.
Fawad Chaudhry went on to say that Pakistan was not manufacturing anything including gloves, masks and testing kits when the first case of coronavirus came to light on February 26 but today two months after the outbreak of pandemic, Pakistan is manufacturing 76 percent of its own equipment to deal with the virus and we are in position to export hand sanitizers.