'Punjab should move court for Shehbaz's disqualification as Nawaz not returning'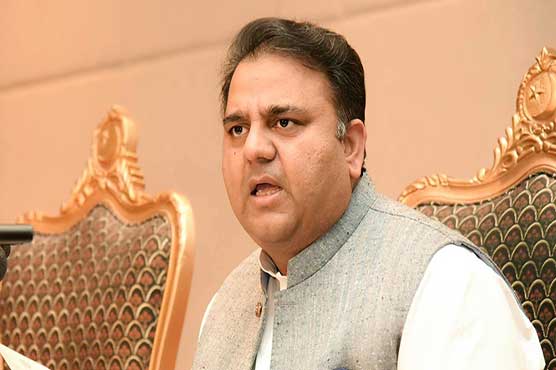 Punjab government should move court for Shehbaz's disqualification as Nawaz not returning: Fawad Ch.
ISLAMABAD (Dunya News) – Federal Minister for Science and Technology Fawad Chaudhry has on Wednesday said the Punjab government should move court for Leader of the Opposition in the National Assembly Shehbaz Sharif's disqualification as former prime minister Nawaz Sharif is not returning to Pakistan.
The federal minister took to Twitter and said the cabinet had conditioned Nawaz Sharif's departure abroad with money under the light of the court decisions but the courts later allowed the erstwhile premier to travel to foreign country on Shehbaz Sharif's guarantee.
Fawad Chaudhry urged the Punjab government to fulfill its responsibility and contact court to bring back Nawaz Sharif.
It is pertinent here to mention that federal government, after consulting with the Punjab government, had on Tuesday (yesterday) written a letter to England for Nawaz Sharif's return as his bail has ended.
It had been stated in the letter that Nawaz Sharif should be sent back to Pakistan to serve his remaining jail term. The British government was apprised of the current situation as well.
On the other hand, Shehbaz Sharif said that attempts to hinder Nawaz Sharif's treatment are equivalent to his murder. He condemned the government's letter to UK for deportation of PML-N supremo and said that government had no authority to write such a letter.
Shehbaz Sharif termed the letter as immoral and irrational act and said that such actions reveal government's criminal and malicious intensions.