Fazal-ur-Rehman welcomes US-Taliban peace deal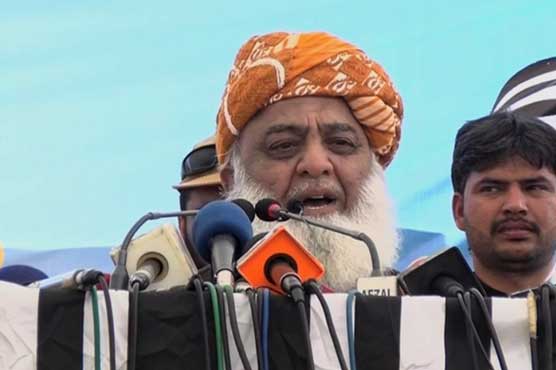 A 57 point resolution was also passed unanimously in the conference
PESHAWAR (Dunya News) - Jamiat Ulema-e-Islam (JUI-F) chief Maulana Fazal-ur-Rehman has praised US-Taliban peace deal and termed it positive for regional peace.
While addressing a tribal conference at Jamiat Ulema-e-Islam's secretariat in Peshawar, he vowed to continue the struggle to resolve Islamic, regional and national issues. He called the tribes oppressed, whose political future had not been justly delivered as some state institutions and forces did not consult the tribes during FATA merger.
A 57 point resolution was also passed unanimously in the conference which called for doubling the quota in educational institutes, establishment of a university in each district and restoration of validity of Wifaq-ul-Madaris degrees.
The resolution also asked for the establishment of three hospitals in tribal districts for children's heart surgery, giving tribal districts their due share in China Pakistan Economic Corridor (CPEC), allocation of funds for the proposed Bajaur-South Waziristan motorway and production of all missing persons in respective court of law.