US-Taliban deal incomprehensive due to Ghani's concerns: Raja Zafar-ul-Haq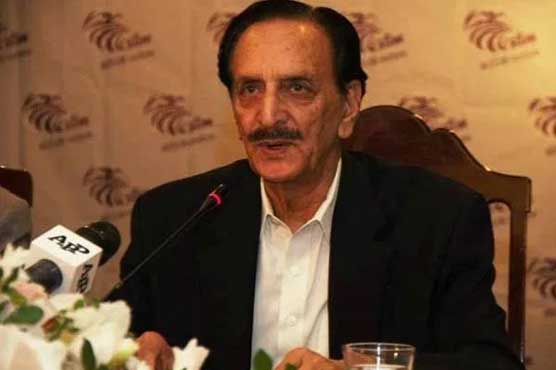 US-Taliban deal incomprehensive due to Ghani's concerns: Raja Zafar-ul-Haq
ISLAMABAD (Dunya News) – Pakistan Muslim League-Nawaz (PML-N) leader Raja Zafar-ul-Haq has said that agreement between United States (US) and Taliban cannot be called comprehensive due to concerns of Afghan President Ashraf Ghani.
Senator Raja Zafar-ul-Haq said that remarks from the President of Afghanistan Ashraf Ghani on the US-Taliban deal were not welcoming.
He also said that efforts were made earlier also to form a national government in Afghanistan but failed to yield results. He added that it would be appropriate if the foreign minister would come and brief the lawmakers on the matter.
During the session, Barrister Saif welcomed the Doha accord and said that Afghan commander played a positive role. However, Sherry Rehman demanded that Foreign Minister Shah Mehmood should come and brief the house on Afghan peace deal.
She said that Pakistan considers its neighbors as free and independent but questions are being raised in US, Afghanistan and Pakistan. Voicing her concerns about implementation of the agreement, she said that it is not clear how the 5000 prisoners would be released.
Minister for Parliamentary Affairs Azam Swati said that future of entire region's politics depends on Doha accord and urged everyone to appreciate government's foreign policy. India considers itself party to Afghanistan issue, but it's only aims is to destroy Pakistan, he added.