Pakistan welcomes agreement between Taliban, other parties: Dr Firdous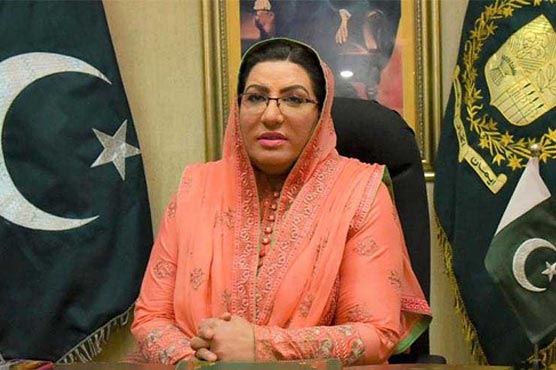 Pakistan welcomes agreement between Taliban, other parties: Dr Firdous
ISLAMABAD (Dunya News) – Special Assistant to the Prime Minister on Information and Broadcasting, Dr Firdous Ashiq Awan on Friday has said Pakistan welcomes the agreement between Taliban and other parties that will be inked February 29.

In a series of tweets, the special assistant told Foreign Minister Shah Mahmood Qureshi will represent Pakistan on this occasion.

She said the signing ceremony will be attended by foreign ministers of seven countries and representatives from fifty countries including the Emir of Qatar.

Dr Firdous added historic progress towards Afghan peace process is a victory of Prime Minister Imran Khan's stance and reflection of exemplary role of Pakistan Army.

She stated Islamabad will continue to play its positive role for promotion of sustainable peace and stability in the region.