Feb 27 is a bright chapter in PAF, Pakistan's history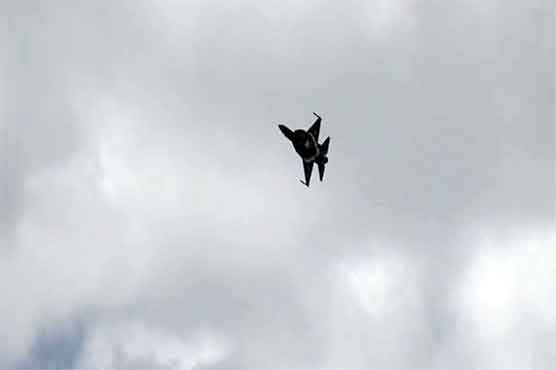 Pakistan on Monday displayed all four missiles of downed Indian MiG-21
RAWALPINDI (Dunya News) – Spokesperson of Pakistan Air Force (PAF) has said that February 27 is a bright and important chapter of Pakistan and PAF's history.
Spokesman said that on February 27 2019, PAF launched a successful counter-attack and downed two enemy aircrafts in broad daylight.
He also announced that PAF will hold a glorious air show at Sea View Karachi. JF-17 Thunder, F16 and aerobatics team Sher Dil will perform in the show, he added.
Earlier, on Monday, Pakistan displayed all four missiles of Indian Wing Commander Abhinandan's MiG-21 in an exhibition.
During exhibition, Air Commodore Syed Umar Shah said that no missile was fired by Indian MiG-21. He also debunked the Indian claims of downing a Pakistani F-16 fighter and said that Indian Air Force (IAF) chief is spreading propaganda.
He said that PAF identified all aircrafts present in the Indian airspace and shot down two of them. He added that PAF had identified four more targets but did not destroy them to avoid bloodshed.