China wants an economically stable Pakistan: Chinese envoy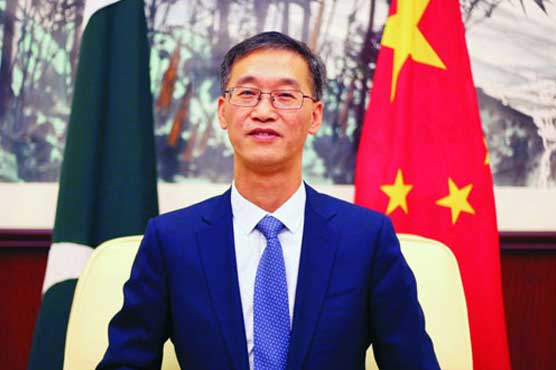 He said the propaganda against the CPEC would not succeed.
ISLAMABAD (Dunya News) – Chinese Ambassador to Pakistan Yao Jing on Thursday said that China wants an economically stable Pakistan as Islamabad's progress is important for China.
Addressing a seminar on China-Pakistan Economic Corridor (CPEC) in Islamabad, he said that the railway link will increase, adding that mega-projects including Orange Line Train will be completed under CPEC.
Yao Jing said that the western media is running a propaganda against CPEC but this propaganda would be defeated with the positive effects of the CPEC.
"Pakistan and China know what CPEC is for their people," he said and added the propaganda against the project would not succeed.