US anti-polio team calls on COAS Bajwa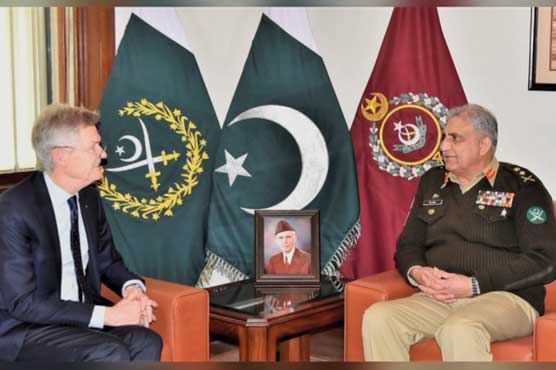 General Bajwa reaffirmed the commitment to eradicate polio in the country completely.
RAWALPINDI (Dunya News) – Members of the US anti-polio campaign, Rotary International, visited General Headquarters (GHQ) on Tuesday and held a meeting with Chief of Army Staff (COAS) General Qamar Javed Bajwa.
According to Inter Services Public Public Relations (ISPR), both parties discussed matters about hygiene and healthcare, especially polio related issues in the country. Army Chief Bajwa lauded the services of the US organization in the health sector, and also reaffirmed the commitment to eradicate polio completely.
On Jan 31, two more polio cases have been reported in Sindh raising the number of cases to four in the province this year, Dunya News reported.
According to sources, a five-year-old boy from Jacobabad and a four-year-old boy from Mirpur Khas have been affected by polio virus.
With the new cases, the number of polio cases in the province from January 2019 has increased to 30 while the number of polio cases has reached 144 during the same period.