Sindh IG can no longer stay after provincial cabinet's no-confidence: Saeed Ghani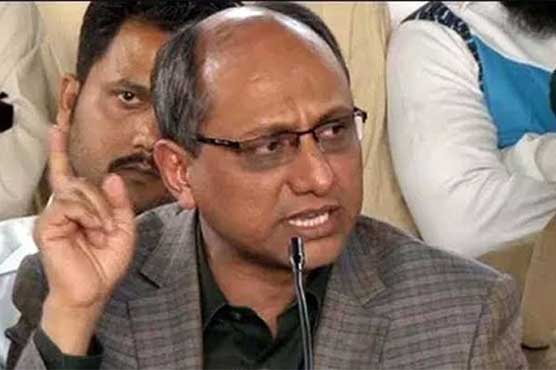 Saeed Ghani said that they would not accept any IG who would conspire against Sindh government.
KARACHI (Dunya News) – Sindh Information Minister Saeed Ghani on Tuesday said that Kaleem Imam can no longer stay as the Sindh IG after the provincial cabinet expressed no-confidence on his appointment.
While talking to media, he said that their reservations about Kaleem Imam are being proved right with each passing day. He went on to say that they would not accept any officer who will be conspiring against the Sindh government. "Those who are fond of politics can leave the service and join Pakistan Tehreek-e-Insaf (PTI)", he added.
Saeed Ghani expressed that no one approached the court when many IGs were replaced in Punjab, KP and Islamabad but the issues always arise when it is about Sindh. He termed seeking the federal cabinet's approval on transferring the Sindh IG as double standard.
Pakistan Peoples Party (PPP) leader said that matter will not reach a consensus when the federal government has to select an IG after asking its Grand Democratic Alliance (GDA) coalition.
Referring to the meeting between Prime Minister Imran Khan and Chief Minister Murad Ali Shah, he expressed that both leaders met in a good atmosphere, and hoped that relations between them will improve.