NAB launches assets beyond means investigation against Rana Sanaullah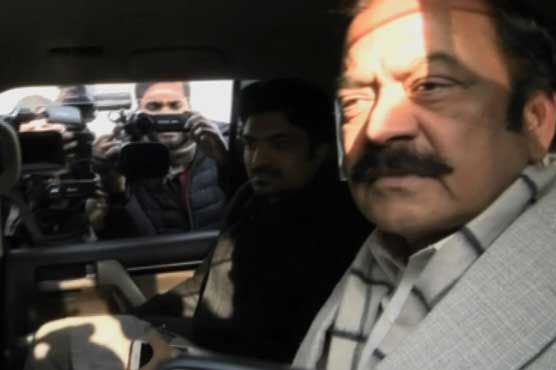 NAB-Niazi nexus launched new investigation after failing to prove anything in drug case: PML-N
LAHORE (Dunya News) – National Accountability Bureau (NAB) launched assets beyond means investigation against former Punjab law minister Rana Sanaullah and summoned him to appear in person at Lahore office.
PML-N leader Rana Sanaullah today appeared before three member investigation team. According to sources Rana Sanaullah's assets are more than his sources of income.
PML-N spokesperson Mayam Aurengzeb criticized NAB's move and claimed that launching of new investigation against Rana Sanaullah proves his innocence in drug recovery case. "NAB-Niazi nexus launched new investigation after failing to prove anything in drug case."
She further added that when government fails to suppress opposition with other cases it launches notorious assets beyond means investigation.