Last Updated On 22 December,2019 08:55 pm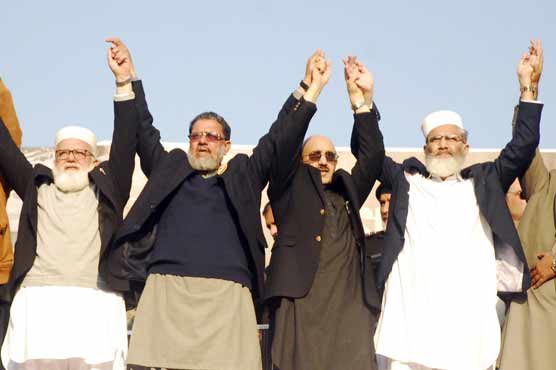 He assured the people of Kashmir that every Pakistani citizen is standing behind their just struggle
ISLAMABAD (Dunya News) – Jamaat-e-Islami (JI) chief Sirajul Haq on Sunday said that no power on earth can separate Pakistanis from Kashmir and the country is incomplete without Kashmir.
Addressing Kashmir March in Islamabad on Sunday, he assured the people of Kashmir that every Pakistani citizen is standing behind their just struggle of right to self-determination.
The JI chief said that the people of Kashmir have been under siege for over four months by the Indian forces.
He said that Narendra Modi regime has turned Occupied Kashmir into Guantanamo Bay prison, where communication blockade has been continuing with open violation of civil and human rights.
Sirajul Haq said Kashmir is the unfinished agenda of the partition of subcontinent, which will remain incomplete till solution of this long standing issue.
He said Modi government is pursuing discriminatory policies against minorities, especially Muslims in the country.