Last Updated On 13 November,2019 03:54 pm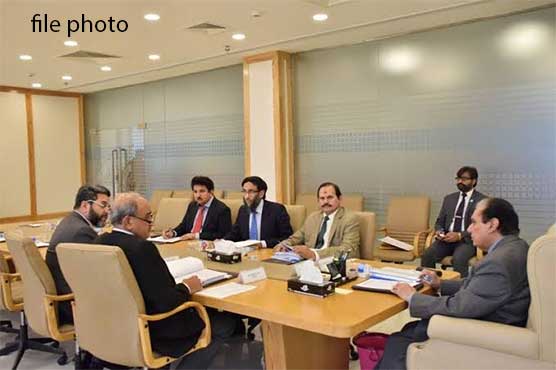 Mr Iqbal is presiding over a meeting of the bureau's executive board today.
ISLAMABAD (Dunya News) – The National Accountability Bureau (NAB) on Wednesday approved closure of inquiries against the Karachi Development Authority (KDA) and the Karachi Port Trust.
NAB chairman retired Justice Javed Iqbal presided over a meeting of the bureau's executive board to review progress achieved in the mega corruption cases.
The meeting further decided to continue an inquiry against former Sindh inspector general of police (IGP) Ghulam Shabbir.
The inquiry against the former IGP has been investigation his alleged abuse of powers besides other legal aspects.
According to a statement issued by the bureau, an inquiry against officers of the KDA has been closed in the light of Supreme Court orders.
Furthermore, an inquiry against PMDC former registrar Dr Ahmed Nadeem, and Shah Abdul Latif University vice-chancellor Parveen Naeem has also been closed.
The accountability watchdog has declared that all inquiries and investigations have been initiated on the basis of allegations and were not final.
"According to the NAB ordinance, further action or proceedings will be done after all concerned persons [allegedly involved in corruption or malpractices] present their viewpoint before the bureau," it said.
Earlier, Mr Iqbal stated that bringing mega corruption cases to their logical conclusion "is the bureau's highest priority."
"Corruption is the root cause of all evils [in the society] that require surgery to root out," he said, adding that the department has been strictly following the policy of "accountability for all".
"NAB believes in taking cases and not fees within the Law to their logical end," he mentioned.
"In the last 23 months, 610 references have been filed in [different] accountability courts and in this span, Rs71 billion were recovered and deposited into the national exchequer," he said.
He urged the public to point out illegal housing societies for curbing their rising numbers. "The business community plays a critical role in progress and prosperity of the country," he said.
Besides, the meeting considered complaints and investigations for possible approval of new corruption inquiries and filing of corruption references.