Last Updated On 10 November,2019 10:55 am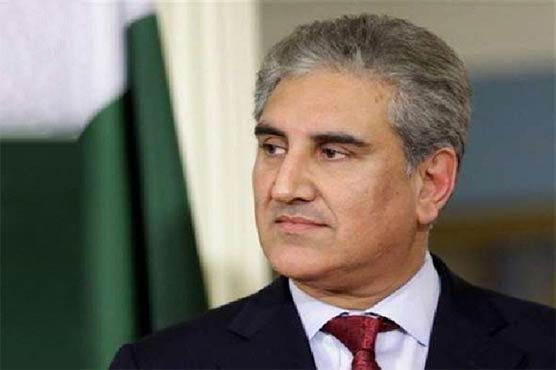 "The land is being tightened for the minorities in India," he said.
MULTAN (Dunya News) – Foreign Minister Shah Mehmood Qureshi on Sunday asked India to end use of pellet guns, 'black law' and imposition of curfew in occupied Kashmir.
In his talk to the media in Multan, the minister stated that there were contradictions in the Supreme Court of India's verdict [regarding the demolition of 460-year-old Babri Mosque in 1992]. "The land is being tightened for the minorities in India," he said.
Regarding former premier Nawaz Sharif's ailment, the foreign minister offered prayers for his rehabilitation. However, he asked Pakistan Peoples Party (PPP) chairman Bilawal Bhutto-Zardari to file his grievance at an "appropriate place" about his father Asif Ali Zardari's sickness.
Mr Qureshi referred to remarks made by All India Majlis-e-Ittehadul Muslimeen or AIMIM President Asaduddin Owaisi that Muslims were not so unvalued to accept a 5-acre land as donation [in exchange of the place of the mosque].
"We can also get donations and build a mosque on our own," the foreign minister quoted Owaisi as saying.
He further expressed concerns over India's suspension of internet connections in Aligarh and arrest of more than 1,000 people.
The Supreme Court of India on Saturday, while announcing its verdict on a disputed land where Hindu hard-liners demolished a 16th century mosque in 1992, ruled in favour of the Hindus and said that a temple will be constructed on the Ayodhya land.