Last Updated On 08 November,2019 10:32 am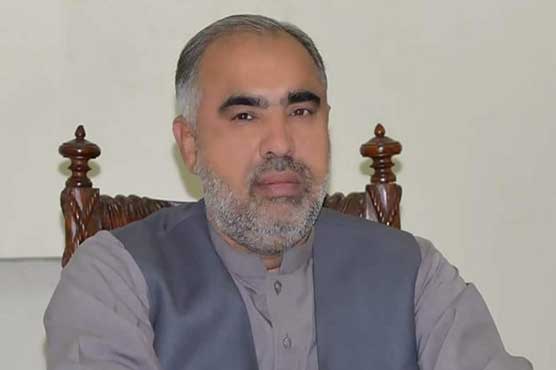 The speaker National Assembly will also seek help from the legal and constitutional experts.
ISLAMABAD (Dunya News) – As the talks between the government and the Rahbar Committee failed to reach a breakthrough, Speaker National Assembly Asad Qaiser has been given task to formulate points for success in negotiations.
The speaker National Assembly will also seek help from the legal and constitutional experts.
On Thursday, talking exclusively in Dunya News program "Dunya Kamran Khan Kay Sath," Speaker Punjab Assembly Chaudhry Pervaiz Elahi said the demand of resignation of elected government is unacceptable and every other matter other than this can be discussed.
He said the talks with JUI-F are progressing and we are trying to sum up the things as early as possible.
Elahi said Azadi March is a big success for Maulana Fazlur Rehman and he has become opposition leader in the eyes of public, adding that this is the only sit-in without damages of properties, adding that even traffic was not disrupted during the March.
The speaker Punjab Assembly further said, "I have told Maulana that gains of Azadi March would be for his face saving otherwise he would himself lose his repute if system packed, adding that PM Imran Khan is ready to form a commission to investigate rigging allegations.
He said multiple meetings would pave way for better results, adding that I brief government's committee on talks. He said all of committee members are in contact with opposition leaders.
Pervaiz Elahi said opposition must bring reforms agenda as PM has already agreed to work on reforms. He said government is ready for legislation.
---
Opposition decides to exert more pressure on government
---
Meanwhile talking to media, Head of opposition's Rehbar Committee Akram Khan Durrani said more pressure would be exerted on government as all opposition parties have agreed to continue Azadi March. He said Azadi March would take a new turn after two days.
He said more convoys would reach Islamabad from Bannu. He admitted that we could not make proper arrangements to deal with rains in the federal capital.
Durrani said the participants of Azadi March can live for one month without food, adding that the opposition is firmly stuck with its demand of PM's resignation.
PPP leader Farhatullah Babar on the occasion said suggestions to exert more pressure on government were discussed but we cannot share it with media right now.
Sources said opposition's Rehbar Committe has given a node to Plane B of anti government protest.
Akram Durrani had claimed that 3 allied parties have threatened government against use of force to deal Azadi March.
Durrani claimed that PML-Q, BNP and MQM have cautioned government against use of force. He said these parties would leave government if government tried to disburse crowd through force. "Rehbar committee has agreed on ousting of President Arif Alvi," he said.