Last Updated On 07 November,2019 06:31 pm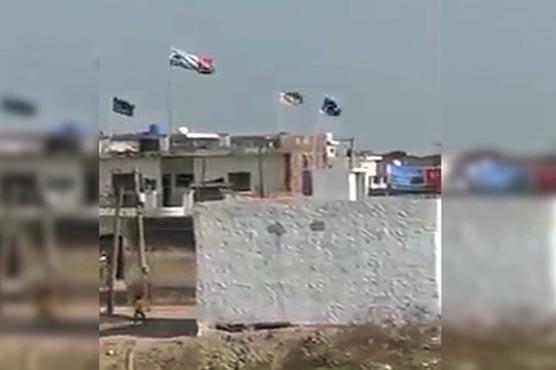 Pakistani flags hoisted in India's Jalandhar for opening Kartarpur Corridor
JALANDHAR (Dunya News) – The ecstatic Sikh community in India has hoisted Pakistani flags on their houses in Jalandhar for opening Kartarpur Corridor.

According to the video obtained by Dunya News, Pakistani flags can be seen waving in the air in India's Vijay Colony as millions of Sikhs thank Pakistan for Kartarpur project.

They said that this facility will provide them relief in traveling to the neighboring country for the celebrations of 550th birth anniversary of Guru Nanak Dev.
---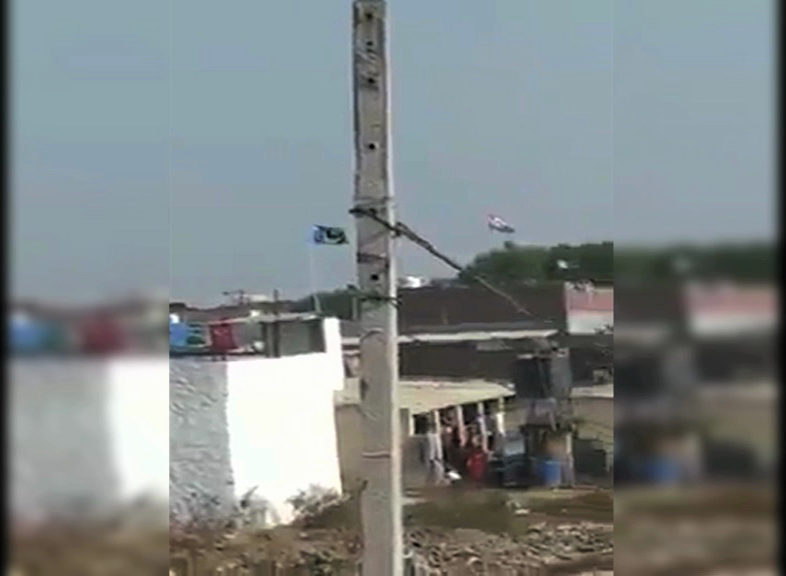 ---
Earlier, posters of Navjot Singh Sidhu and Prime Minister Imran Khan were seen in Amritsar with a message, "Navjot Singh Sidhu and Imran Khan are the real heroes, for opening Kartarpur Corridor."

Master Harpal Singh, an Indian Councillor, who had put up the posters, said, "We wanted to congratulate the people who made it happen, Sidhu sahab and Imran Khan."

It is to be mentioned here that historic opening of Kartarpur Corridor is all set to take place on November 9 after both, India and Pakistan, signed the bilateral agreement on October 24.

Prime Minister Imran Khan, in a message shared on social media, reiterated that Sikhs from all countries will travel to the world's largest Gurdwara. "This Gurdwara will strengthen local economy […] many jobs will also be created in travelling, religious tourism and hospitality sectors," he stated. "Buddhists have also been coming to visit different religious spots in Pakistan."
The historic agreement aims to allow the intending Sikh pilgrims visit Baba Guru Nanak's shrine – one of Sikhism's holiest sites in Pakistan where Guru Nanak, the founder of Sikhism, died in the 16th Century.
The Sikh minority in India has long sought easier access to the temple, which is just over the border in Pakistan.
5,000 pilgrims shall be permitted to visit Gurdwara Kartarpur Sahib through the Kartarpur Sahib Corridor on any given day, with an additional provision for more pilgrims on special days including Gurpurab, Baisakhi, etc., subject to capacity.
Considering the agreement, the amount of revenue Pakistan can generate sums up to $100,000 every day and since the corridor will remain open 365 days of the year, it can potentially generate a direct income of USD36.5 million i.e. about Rs5.55 billion per annum.
The shrine is about 4 km (2-1/2 miles) from the border. The crossing and corridor - including a road, bridge over the Ravi River and immigration office - will replace a drawn-out visa process and circuitous journey through Pakistan.