Last Updated On 28 October,2019 07:54 pm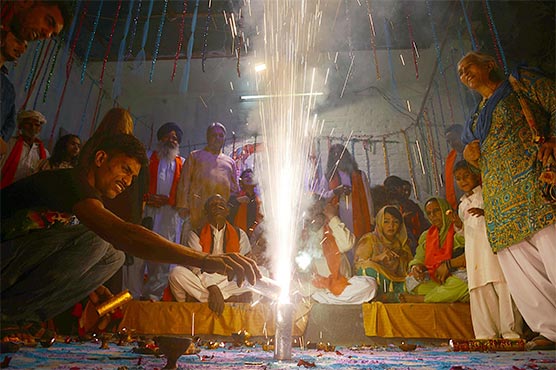 Hindus make up about 1.6% of Pakistan's population of 208 million.
KARACHI (Reuters) - Hundreds of people attended a Diwali gathering in Karachi, as the Hindu community across Pakistan celebrated the festival of lights.
Around 500 people gathered at the illuminated compound of Swami Narayan temple where fireworks and crackers were set off by the youth as part of celebration. Nearby houses also donned a festive look with colourful "rangoli" on the floors.
Preparations for the festival began in the Hindu community many days before the festival. Houses were whitewashed, new clothes were stitched and sweets and dry-fruit were gifted to relatives and friends.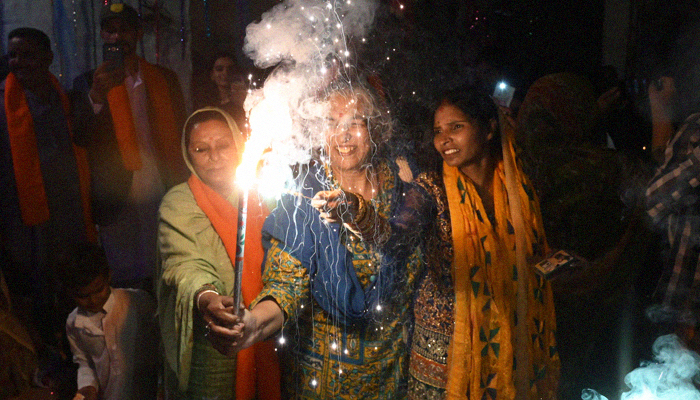 Some Muslims also joined the festival, which coincided with 'Black Day' of Kashmir.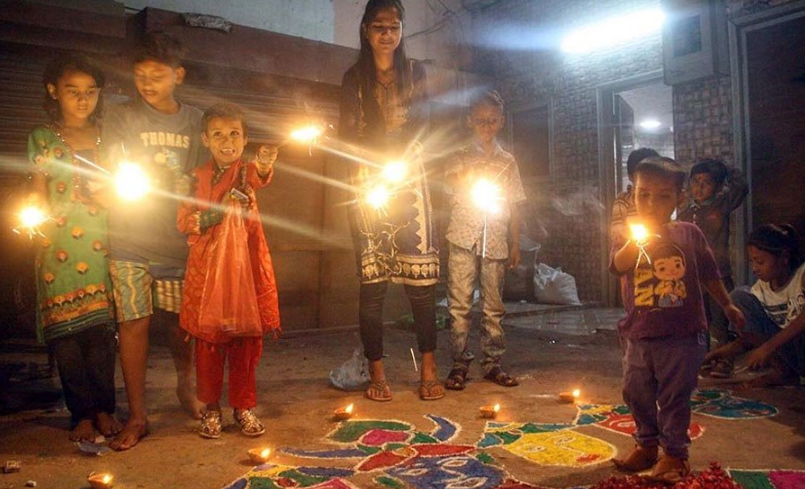 A Muslim woman said she was at the celebration in Karachi to express solidarity with the Hindu minority in Pakistan, as well as with the Kashmiri people still under lockdown since August 5 when India changed the special status of the state.
Diwali is celebrated in memory of Hindu God Lord Rama's homecoming after completing his exile in the forest to his birthplace Ayodhya and his victory over demon king Ravana. Legend says millions of lamps were lit when Lord Rama returned after 14 years of exile in the woods.
Hindus make up about 1.6% of Pakistan's population of 208 million.
Diwali is the Hindu festival of lights, which is celebrated every autumn in the northern hemisphere. One of the most popular festivals of Hinduism, Diwali symbolises the spiritual "victory of light over darkness, good over evil and knowledge over ignorance".