Last Updated On 15 October,2019 10:35 pm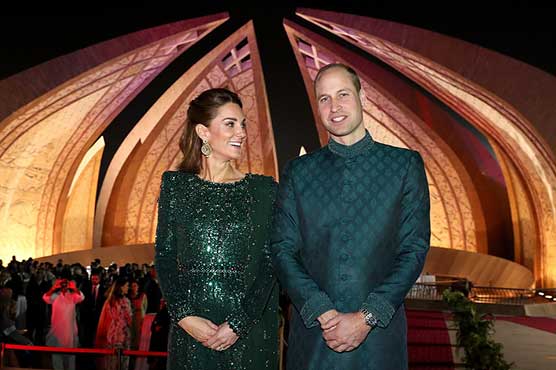 The event is hosted by British High Commissioner Thomas Drew in their honour.
ISLAMABAD (Dunya News) – The Duke and Duchess of Cambridge have arrived at the Pakistan National Monument in Islamabad by rickshaw, as they embrace local custom in spectacular eveningwear.
The Duchess of Cambridge dazzled in a bottle green evening gown as she and Prince William made an impressive entrance for the glittering reception in Islamabad.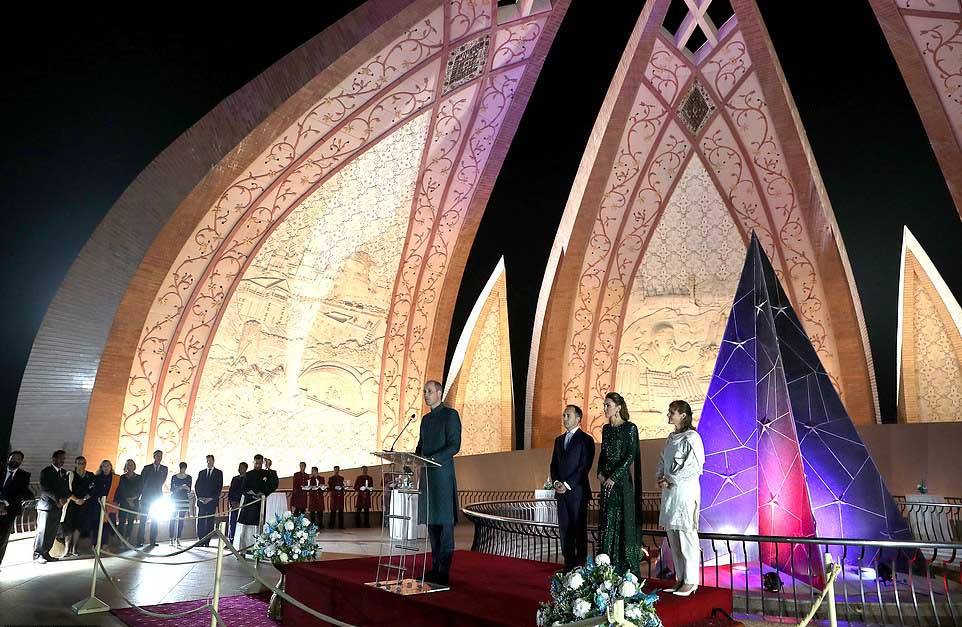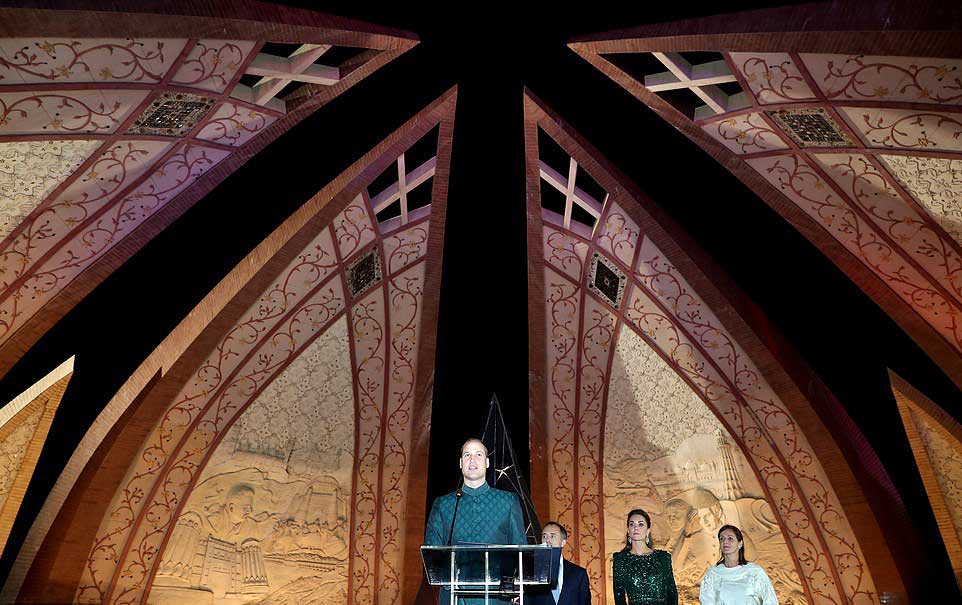 The Duke also wore an eye-catching Sherwani with matching trousers at the National Monument of Pakistan.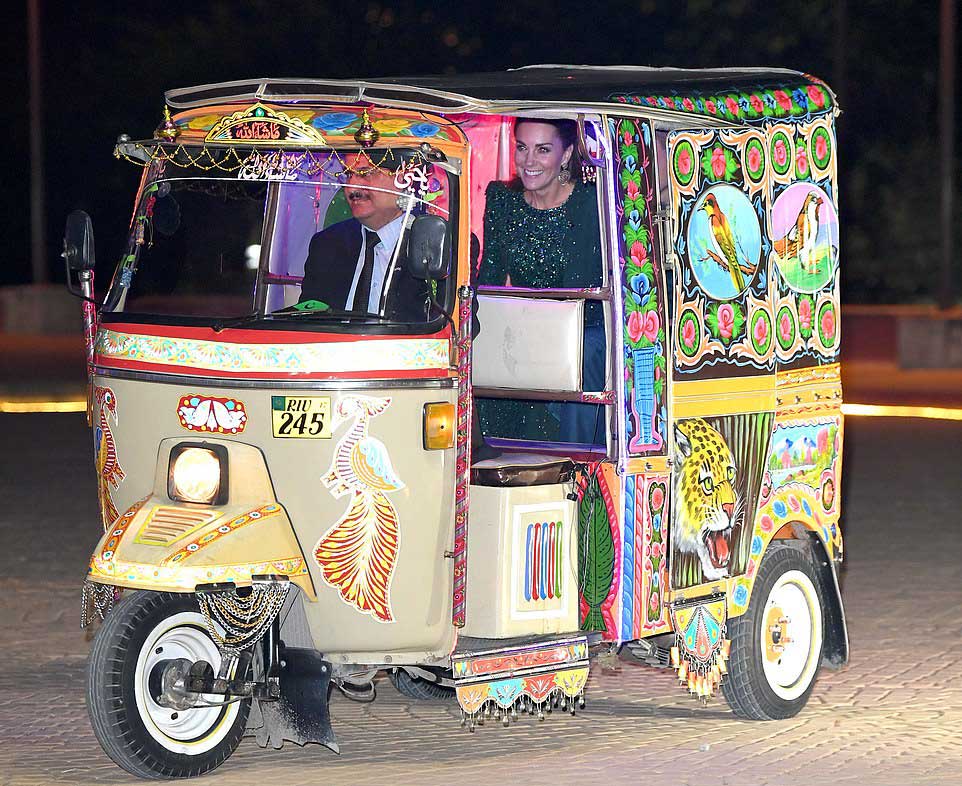 The event is hosted by British High Commissioner Thomas Drew in their honour. The royal couple will have the chance to meet people from different segments of the Pakistani society.
The event is due to showcase Pakistani music and culture, and the couple will have the opportunity to meet individuals from business, the creative arts, music and the film industry and members of government.
Earlier, the Duke shared a touching exchange with schoolgirls in Pakistan about their love for his late mother Princess Diana today as he also met the country s Prime Minister on a royal tour with wife Kate.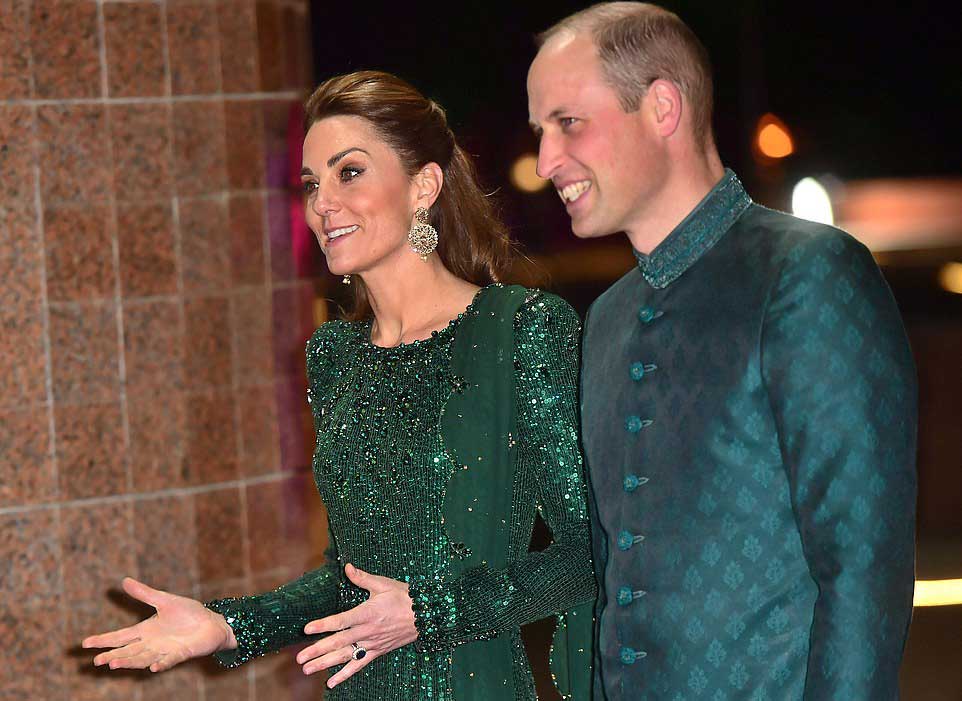 The couple visited the Islamabad Model College for Girls in the capital, touring classrooms and posing for a group picture with some of the young students, ranging from kindergarten age students to sixth formers.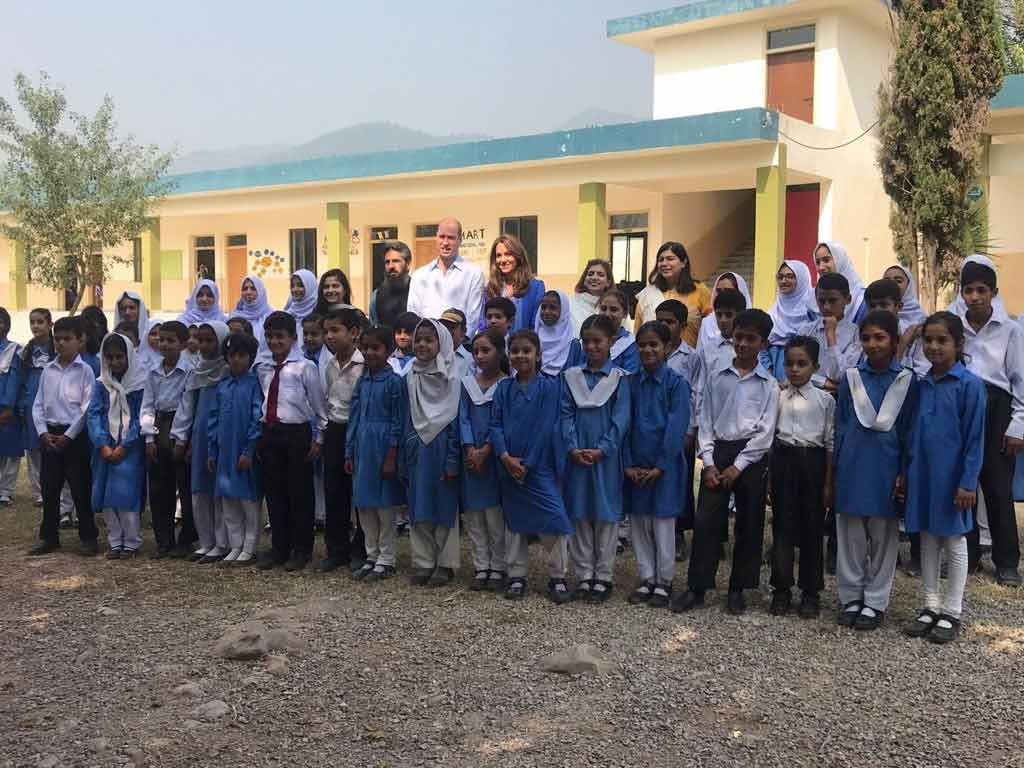 William was told the girls were big fans of your mother . He gave a broad smile and said: You were, really? Oh that s very sweet of you. I was a big fan of my mother too. She came here three times. I was very small.
They dropped in on a mathematics class where televised images showed them sitting with some of the young students, whose blue uniforms matched the Duchess's dress.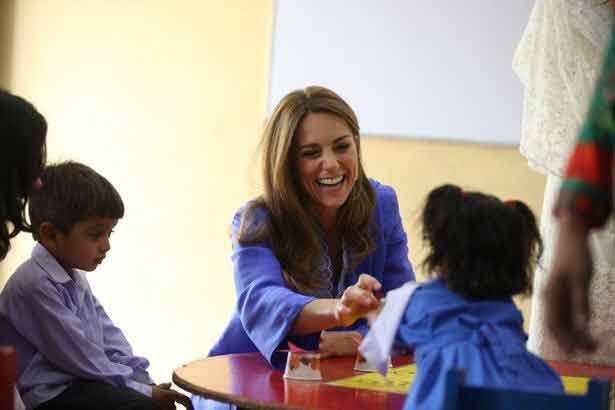 Education official Khadija Bakhtiar told AFP that the couple helped some of the students solve problems.
"Both wanted to engage in a natural way... so it was a very nice" visit, she said.
William and Kate spent roughly half an hour at the government-run school, which has an estimated 1,000 students from first to 12th grade, before they were waved off by smiling students.
The five-day visit to Pakistan, following in Diana s footsteps in 1997, is designed to champion the importance of quality education, and highlight how girls benefit from pursuing higher education and professional careers.
The visit is the first time a Royal Family member has set foot in Pakistan for 13 years due to violence and terrorism that has blighted the country, including the assassination of former prime minister Benazir Bhutto in 2007.
Former international cricketer Imran Khan was a friend of Diana, Princess of Wales - who visited a cancer hospital in Lahore as a guest of him and his then wife, Jemima Goldsmith, in May 1997, just three months before her death.