Hate speech case: MQM founder charged with terrorism offence in London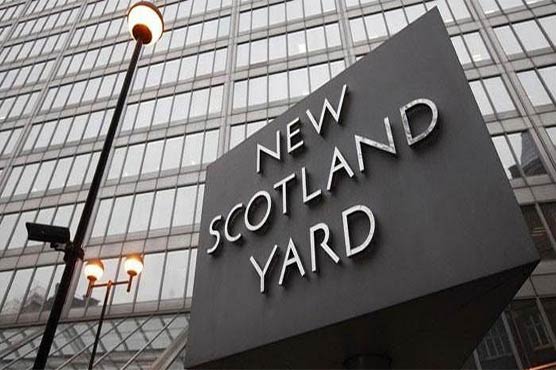 He has been charged under Section 1(2) of the Terrorism Act, 2006 with encouraging terrorism.
LONDON (Dunya News) – Muttahida Qaumi Movement's (MQM) London-based chief has been indicted on charges of terrorism in a case pertaining to hate speech from the United Kingdom to his followers in Pakistan in 2016.
"Altaf Hussain... was charged under section 1(2) of the Terrorism Act (TACT) 2006 with encouraging terrorism," the Met Police said in a statement on its website.
The charge as stated by the UK police is that Hussain "on August 22, 2016 published a speech to crowds gathered in Karachi, Pakistan which were likely to be understood by some or all of the members of the public to whom they were published as a direct or indirect encouragement to them to the commission, preparation or instigation of acts of terrorism and at the time he published them, intended them to be so encouraged, or was reckless as to whether they would be so encouraged".
The MQM founder will now appear in custody at Westminster Magistrates Court on later on Thursday.
According to the Met Police, "Hussain was previously arrested on June 11 on suspicion of intentionally encouraging or assisting offences contrary to Section 44 of the Serious Crime Act 2007. He was released on bail and subsequently charged as above".
In June this year, the founder of Muttahida Qaumi Movement (MQM) was detained in London. The investigation, which is being led by officers from the Met's Counter Terrorism Command, is focused on a speech broadcast in August 2016 by an individual associated with the MQM movement in Pakistan as well as other speeches previously broadcast by the same person.
Throughout the investigation, officers had been liaising with Pakistani authorities in relation to our ongoing enquiries.
Federal Investigation Agency (FIA) sources said that a case was prepared and handed over to the British government in 2016. However, the accused was not immediately taken into custody, after which the FIA changed the legal experts team this year.
Toby Cadman, a UK-based lawyer, was hired by the Pakistani government to represent it in the cases against Altaf Hussain where he was presented as the British citizen.
His social media speeches were also presented in the case stating that a British citizen is provoking Pakistanis and spreading hatred in Pakistan on which an investigation should initiate.
Sources said that that the arrest of Scotland Yard on Tuesday was made on suspicion of intentionally encouraging or assisting offences contrary to Section 44 of the Serious Crime Act 2007. Scotland Yard team also received a record of his social media speeches from London Secretariat.
According to sources, request to bring Altaf Hussain to Pakistan with the help of Interpol has been withdrawn and British government has been requested to take action against the accused according to the law.
The man, who is aged in his 60s, was arrested at an address in north west London. He was detained under PACE and taken to a south London police station, where he currently remains in police custody," the press release stated.
MQM founder spent last night in jail where his hearing for the adequacy of evidence was scheduled to take today. According to the British police, founder MQM has been released on bail but the probe will continue against him.