579 Pakistani prisoners released from Saudi Arabia under royal pardon: Sub-committee told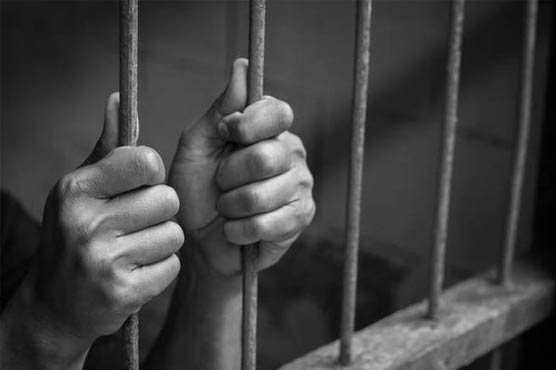 579 Pakistani prisoners have been released and repatriated to Pakistan under the royal pardon: FO
ISLAMABAD (APP / Web Desk) - Sub-committee of National Assembly Standing Committee on Overseas Pakistani and Human Resource Development on Wednesday was informed that so far 579 Pakistani prisoners had been repatriated from Saudi Arabia to the country.
"These prisoners were released from Saudi jails on the order of Crown Prince Mohammed bin Salman during his recent visit to Pakistan", the committee was briefed.
Some 579 Pakistani prisoners have been released and repatriated to Pakistan under the royal pardon, Foreign Ministry's Director General (Middle East) Syed Zahid Raza told the sub-committee that was recently formed with the mandate to ensure provision of legal assistance to under-trial Pakistani prisoners, in different foreign jails.
Earlier, Saudi Crown Prince Muhammed Bin Salman had ordered the release of 2,107 Pakistani prisoners in Saudi Arabia with immediate effect.
Foreign Minister Shah Mehmood Qureshi and Information Minister Fawad Chaudhry shared that the Saudi crown prince, who was on a two-day visit to Pakistan, ordered the release of Pakistani prisoners on Prime Minister Imran Khan s request.
"HRH Crown Prince Muhammad Bin Salman has graciously agreed to free 2,107 Pakistani prisoners in Saudi Arabia with immediate effect," Qureshi tweeted. "Cases of the remaining will be reviewed. People of Pakistan thank HRH for responding immediately to Prime Minister Imran Khan's request," the foreign minister added.
The information minister tweeted, "As a sequel to prime minister of Pakistan's request, His Royal Highness the Crown Prince of KSA Mohammed Bin Salman has ordered the immediate release of 2,107 Pakistani prisoners Saudi Jails."
The fate of thousands of Pakistani workers locked up in jails across the Middle East is a sensitive issue in Pakistan, where there is a perception the prisoners are mostly poor labourers who have no real legal recourse.
Huge numbers of Pakistanis travel to the Middle East every year, with many working on construction sites or as domestic helpers. The remittances they send back are vital for the Pakistani economy.